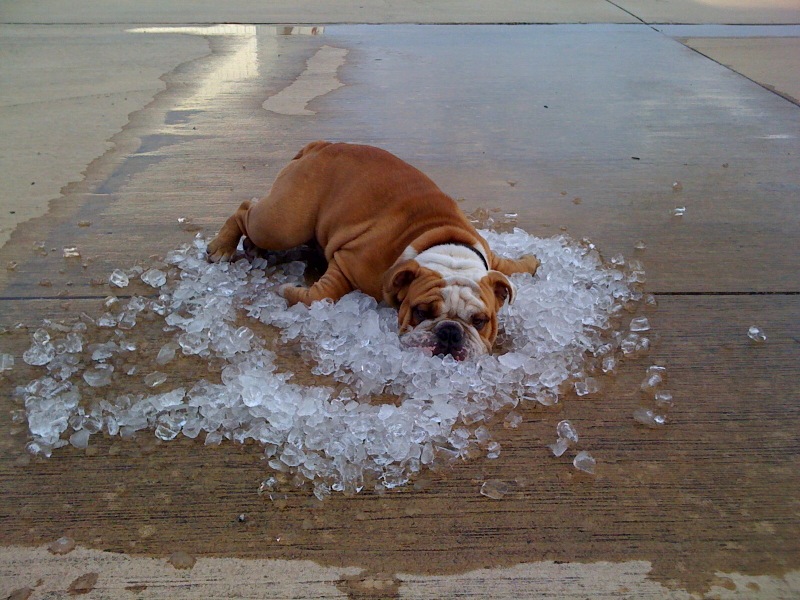 Aaahhh, sweltering August ...
How could any of this go wrong?
Couples without kids are outpacing their procreating counterparts, same-sex relationships are blossoming, multiple generations are living under the same roof and more people than ever are living alone, Statistics Canada revealed Wednesday as the 2016 census showcased more seismic changes in the way Canadians are living their lives.
First of all, couples without children and gay couples aren't families, so there's that.
Diluting the meaning the word "family" will not result in its fundamentally changing. Each person in a an actual family serves an individual purpose and a larger purpose for society as a whole. The culture post-modern Westerners take for granted exists because educated and married couples have children and offer them the unique and valued things that a mother and father can provide. Putting their children's interests ahead of their own, they add to an existing framework and strengthen it. Without it, the freedoms enjoyed now will wither away and be replaced with something else.
As nature abhors a vacuum, what replaces that void is something that most people will not recognise:
Muslim children need to be stronger so they "won't get mixed with the moral degeneration of the Canadian community." At least this is the view of a teacher who explains why an Ottawa Islamic school uses the textbooks it does to keep Muslim youth firmly in the Sunni (Islamist) camp. At York University in Toronto, the Muslim Student Association has handed out literature that says beating a wife is permissible and that some wives will enjoy the beating.
Yep.
Also
:
On Wednesday, Montreal's Olympic Stadium opened its doors to accommodate the rising number of refugees, who could no longer be housed and processed by traditional means.

The YMCA facility normally used for temporary shelter can't handle the increased numbers. So now social service providers will lay out cots near concession stands at the stadium used for concerts, professional soccer and more.

This is the sort of decision that gets made when numbers change so rapidly the system can't keep pace.
The Liberals are so desperate for an easy voters block that they haven't decided where their ringers will sleep.
Will they be using false addresses for the 2019 election?
Andrew Scheer should not talk to the popular press,
especially the female popular press
. As hacks indebted to
an egomaniac whose dad was once PM
, these broads offer nothing of any value and long to make their bones
ragging on movies directed by actual craftsmen for people who enjoy a well-made movies and don't moan that the British evacuation of a French port is strangely lacking in girly-girls
:
Apparently, Andrew Scheer is a feminist.

The new leader of the Conservative Party of Canada dropped this bombshell during an interview with Chatelaine — a women's magazine that has been known to write glowing features about Prime Minister Justin Trudeau and his family.

Doing a sit-down interview with Canada's largest women's lifestyle magazine is par for the course.
The problem is when you change your message to suit your audience.

"Are you a feminist?" asked senior writer Sarah Boesveld.

"Yeah, absolutely!" said Scheer.

His response even seemed to catch Boesveld by surprise. "What do you mean by that, though?"
(
Sidebar
:
maybe he means the visceral disgust
at
mutilating girls and women
which
Trudeau can't bring himself to do
.)
In other news ...
Canada offers the world a great example ...
of what not to do
:
The Trump administration has endorsed a plan to slash immigration in half, limit the entry of non-English speakers, curb family sponsorships and penalize migrants whose spouses are less skilled and it's selling that plan by pointing northward.

To Canada.

The administration is citing its northern neighbour as an inspiration for an immigration reform that contains definite traces of Canadian influence — but to find them, you'd need to squint past major aspects of the plan.

The point of commonality is a points-based system in which applicants with high skills get favoured in Canada and Australia, a program pioneered a half-century ago in the Great White North which the U.S. says it now wants to emulate.

Such a move would revolutionize an American system that has historically relied on employers and families sponsoring newcomers, in favour of just letting people apply and get a points grade based on skills and education.
Of course, the Liberals don't rely on merit anymore. Too slow. Election coming up in a couple of years.
Has Assad grown tired of Putin's help
?
Russia's military campaign to save Syrian President Bashar Assad from being overthrown by rebels may have worked too well. The Kremlin's discovering that it's losing influence over its protege as he grows increasingly confident about his survival.

In an effort to recover leverage, Russia is refusing to provide air support to enable Assad to begin an assault on the last rebel bastion of Idlib, according to Russian lawmakers and Kremlin advisers.

The Russian stance, aimed at reinforcing its efforts to establish so-called de-escalation zones to strengthen a ceasefire in Syria, is creating a growing rift with Assad, according to the officials. At the same time, they said the strategy to secure the zones may come unstuck amid spiralling political tensions with the U.S., which has so far backed Russian peace moves as part of an international focus on defeating Islamic State in Syria.
Has gene editing worked
?

Scientists for the first time have successfully edited genes in human embryos to repair a common and serious disease-causing mutation, producing apparently healthy embryos, according to a study published on Wednesday.

The research marks a major milestone and, while a long way from clinical use, it raises the prospect that gene editing may one day protect babies from a variety of hereditary conditions.

But the achievement is also an example of genetic engineering, once feared and unthinkable, and is sure to renew ethical concerns that some might try to design babies with certain traits, like greater intelligence or athleticism.
Gene Roddenberry was very prescient about this
.
Does Xi mean North Korea, as well
?
Chinese President Xi Jinping issued a tough line on national sovereignty Tuesday amid multiple territorial disputes with his country's neighbours , saying China will never permit the loss of "any piece" of its land to outsiders.
I wonder if that sort of rhetoric is the reason why
South Korea is not exuberantly marking the twenty-fifth anniversary of Chinese-South Korean diplomatic relations
.
I suppose
President Moon's soft approach to North Korea, that belligerent cousin, is at fault
:
Conservative opposition parties are turning up the heat on President Moon Jae-in, attacking the administration's North Korean policies and accusing him of complacency on security issues.

On Wednesday, the floor leader of the minor conservative Bareun Party, Rep. Joo Ho-young, urged Moon to cut his vacation short, saying that the international community is leaving Seoul out in dealing with North Korea.
Or perhaps China is out of its g-d- mind:
But I digress ...
The Moon Jae-in administration's decision last week to deploy four additional interceptor launchers for the Terminal High Altitude Area Defense battery was only the latest in a series of flip-flops the South Korean government did. Moon took the action in response to the North's test-launch Friday of a second intercontinental ballistic missile in 24 days.

The decision -- which paved the way for full-fledged operation of the THAAD battery of six launchers -- came only 15 hours after the Moon administration had announced plans to assess the system's environmental impact, which could take up to 15 months.

In other words, the government made a decision that could delay the completion or even cancel deployment of the THAAD battery without considering what has become ever-present threats from the North's missile capabilities. That is simply ridiculous, all the more so as intelligence and media reports predicted an impending ICBM launch by the North.
Does President Moon wish to proceed with these time-wasting environmental assessments or, unlike his liberal colleagues who
aren't
living in ICBM range of North Korea (yet), does he no longer think that he can afford to be so optimistic?
Also - it's no wonder that
Jill Stein
lost the election:
North Korea has been demonized by US, forced to attain Nukes. Russian interference based on circumstantial evidence
And now,
a dancing mantis
. Enjoy: