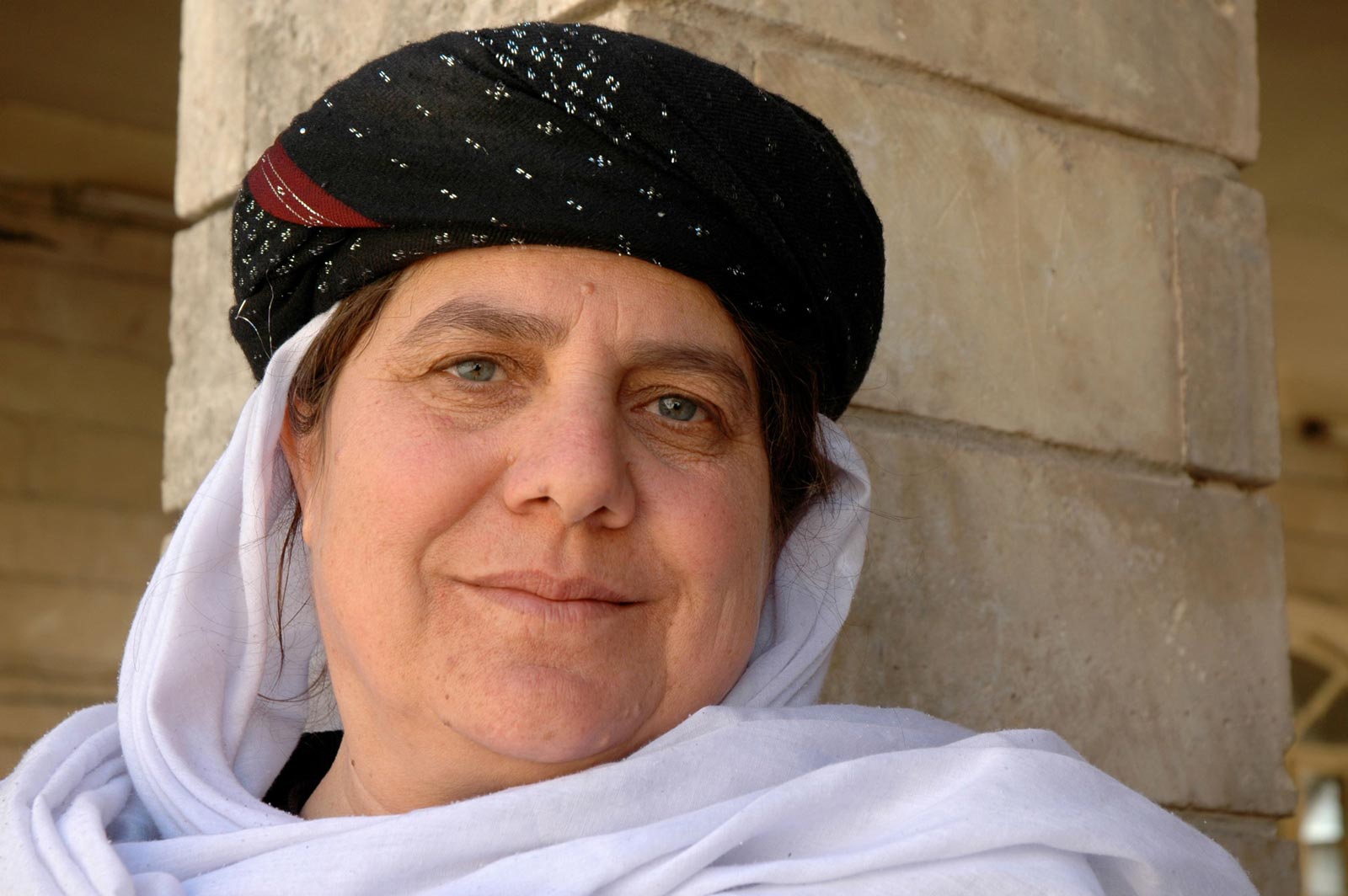 The Yazidis
, a little understood and cared-about minority in the Middle East, should have very little reason to consider Canada a sanctuary from the brutality hurled at them from ISIS, yet another incarnation of abusers in the Islamic world. When one reads articles like
this
, one is baffled by the moral posturing of an antipathetic Western government that constantly proclaims itself to be a beacon for other nations (read: the United States.
These United States
.) to follow:



Critics have accused the Liberal government of hiding details about the special program.




Immigration Minister Ahmed Hussen recently announced that 800 survivors had been brought to Canada but did not specify at the time how many of them were Yazidi.




According to new information provided to CBC News by Immigration, Refugees and Citizenship Canada, 81 per cent are Yazidi. About 38 per cent have come from Iraq, another 36 per cent from Lebanon and 26 per cent from Turkey.




All remaining arrivals are expected to be from Iraq, and the government is "on track" to meet its commitment, said IRCC spokeswoman Nancy Caron.
(
Sidebar
: On track? How?)
From the beginning:
Trudeau has long courted the Muslim vote and never once appeared interested in the plight of the Yazidis who were being driven out, abused, killed or
used as sex slaves by ISIS
.
Trudeau, who opposes Canada's part in airstrikes on Islamic States targets in Iraq, says we'd be more helpful offering "cold winter" advice for victims of the militants.

"There's a lot of people, refugees, displaced peoples, fleeing violence who are facing a very, very cold winter in the mountains. Something Canada has expertise on is how to face a winter in the mountains with the right kind of equipment," Trudeau said.
Parkas. For children fleeing rape and murder. He suggested that as though it was an amusing after-thought. That is how he approached a military and humanitarian crisis.
During the 2015 election, Trudeau referred to the Harper government's plan to prioritise Yazidis, Christians and even persecuted Muslims as "
disgusting
":

"And to know that somewhere in the Prime Minister's Office staffers were poring through their personal files to try and see … which families would be suitable for a photo-op for the prime minister's re-election campaign. That's disgusting."
Trudeau then appeared in several selfies with the thousands of Syrian migrants he brought in
.
He did not do the same for the Yazidis
he was embarrassed into letting in
(more on that in a moment):
But unlike the thousands of refugees fleeing violence in Syria who were greeted by flashing cameras and intense public exposure, the Yazidis have been entering the country with no fanfare. That won't change, say government officials who are protecting the identity of the asylum seekers because of just how vulnerable they are.
"Some of these women haven't even told their own families about what they experienced" at the hands of their persecutors, associate deputy immigration minister Dawn Edlund told a news conference alongside Hussen.
That paper-thin excuse is far too wretched to even comment on.
This Ahmed Hussen
:
Immigration Minister

Ahmed Hussen

said Thursday nearly 800 Yazidi women and girls and others who survived the cruelties of the Islamic State of Iraq and the Levant have now arrived in Canada as refugees.
Over 40, 000 Syrian migrants
at a cost of
$9,055 per head
were touted and invited in (selfies and all) and not even 800, let alone 1, 200, are Yazidis for whom parkas could be casually thrown.
On track?
But letting the Yazidis in was never a priority for Trudeau in the first place.
When a motion was put forward in the House of Commons to call ISIS' atrocities "genocide",
Trudeau and his government steadfastly refused
:
The Liberals aren't planning to vote in favour of a Conservative motion introduced in the House of Commons Thursday that condemns the Islamic State for genocide against Yazidis, Christians and Shia Muslims. Sadly, it's yet another indication of this government's soft approach to terror.

Foreign Affairs Minister Stephane Dion called the motion "crass politics." He argued genocide is a legal term that only the courts can apply -- even though some of our allies, including the United States, already use the term.
Indeed, the
motion was defeated 166-139
. The majority of Liberals - especially Trudeau - voted against calling ISIS' atrocities genocide.
It wasn't until a Tory MP -
Michelle Rempel
- forced a debate that led Trudeau's government into an embarrassing position: either let the Yazidis in as refugees or let an optics situation get worse.
The Liberals did the bare minimum
:
Michelle Rempel needs to get angry more often.

The 36-year-old former Conservative cabinet minister, now the Official Opposition critic for Immigration, Refugees and Citizenship, was the driving force behind Tuesday's 313-0 House of Commons vote requiring Justin Trudeau's Liberal government to get its act together and open Canada's doors to the persecuted Yazidi minority of Iraqi Kurdistan.
It took two years after clumsy grandstanding and antipathy before Trudeau's government let in a handful (compared to other migrants) of Yazidis just to appear on what has been vulgarly termed the "right side of history".
Even now,
the government has withdrawn military aid to the Kurds
, the same people who fought harder for the Yazidis than this country has.
One cannot expect any sort of moral or political leadership from a party that roots for a man in stupid socks. But one does question the motives of voting for such a party.
Willing masses saw no difficulty in voting for a nauseating mustachioed Austrian fascist who said the right things at the right time. Look how that turned out.
Yazidis, whether they remain in Canada or return to what was their home, must remember not only the government that ignored their plight but the people who put it there, too.