For glorious Smarch ...
The blow-back from
Justin's Indian family vacation
just isn't going away:
The 33rd President of the United States famously had a sign on his desk that read: "The buck stops here!"

Trudeau's sign would read: "Here the buck gets passed."
See
here
:
Public Safety Minister Ralph Goodale was grilled over the Jaspal Atwal affair in an awkward exchange with reporters Thursday that ended with him nearly crossing paths with the Liberal MP who claimed responsibility for inviting the attempted murderer to events with the prime minister in India. ...

When reporters asked how something the media were briefed on could be classified, Goodale didn't give a clear answer. He also gave no clear answers when asked how the Atwal affair could be both the result of factions within India and Sarai's self-declared mistake.

As Goodale walked away from reporters, Sarai himself turned up behind the media scrum, heading for the same elevator.

Sarai did not answer any questions about his involvement in the Atwal affair.
This would be an ideal time for the opposition to hammer away at Justin and his lackeys.
If only the opposition had teeth:
At Thursday's meeting of the public safety committee, the Conservatives attempted to have the government's national security adviser and the Privy Council Office's director of security operations called to testify about the incident, but the Liberals used their majority on the committee to block both motions.
**
The Conservative Party decided early Thursday not to proceed with a House of Commons motion that a Canadian Sikh organization says labels its community as "terrorists."

The Canadian Sikh Association posted on its social media channels Thursday morning that they were thankful the Tories had backed down from a proposed motion from foreign affairs critic Erin O'Toole. Sukhpaul Tut, chair and spokesman for the association, is calling on the party to apologize for having written it in the first place.

One of two the Conservatives were considering for Thursday would've asked the House to "value the contributions of Canadian Sikhs and Canadians of Indian origin in our national life" but also to condemn all forms of terrorism "including Khalistani extremism and the glorification of any individuals who have committed acts of violence to advance the cause of an independent Khalistani state in India." The motion concludes with support for "a united India."

The Tories have instead opted to pursue a motion about the Canada Summer Jobs program.
Which I am sure they will drop too when the water gets hot.
(
Merci
)
China is the second largest exporter of steel to Canada
. Deliberately bucking the
environmental
and
labour
concerns that Western countries consider, China can under-cut other producers.
It is no wonder, therefore, that
Trump has threatened to slap higher tariffs on steel
allegedly from Canada:
Canada's Prime Minister Justin Trudeau said on Friday any U.S. tariffs on steel and aluminum imports would be"absolutely unacceptable" and said his government would continue to engage with U.S. officials on the issue.
What are you going to do about it, Justin? Run and hide?
Also
:
The U.S. plan to slap punitive new tariffs on steel and aluminum amounts to a "stupid trade protection measure," one of China's largest industry groups said Friday, as the world's second-largest economy confronted looming new barriers to its product across the Pacific.




China makes roughly half the world's aluminum and steel, and is a large exporter of both.




U.S. President Donald Trump on Thursday pledged 25-per-cent tariffs on imports of steel and 10 per cent on aluminum, an act that stoked trade-war fears and hurt markets across the globe. The Nikkei 500 and Hong Kong's Hang Seng Index both dropped 1.6 per cent Friday. Markets in Shenzhen and Shanghai also retreated, and analysts issued dark warnings about the consequences of hurting global trade sensitivities, and the revenge Beijing can take.




But China's vast metals complex reacted largely with a shrug to Mr. Trump's pledge to exact punishment for industrial overcapacity.
That is how countries never held to account react.
Further case in point
:
North Korea earned almost $200 million USD in the first nine months of last year from banned commodity exports, providing crucial foreign currency for the isolated regime, according to a confidential United Nations report, portions of which were seen by Bloomberg News. The panel of experts who wrote the study said Kim's regime had shipped coal to ports in Russia, China, South Korea, and Vietnam, mainly using false paperwork and front companies that concealed the origin of the coal.

From the most "transparent" government in the country's history:
Health and labour groups are calling on Prime Minister Justin Trudeau to remove Finance Minister Bill Morneau from the government's national pharmacare file over comments he made about the freshly launched effort to explore the issue.

The heads of three organizations allege Morneau presupposed the outcome of the study on national pharmacare by saying he supports an eventual strategy that would preserve existing drug-insurance systems in Canada, rather than tossing them all aside for a new national plan.
(
Sidebar
: we need another national anything like we need Justin to embarrass us abroad again.)
**
After months of delay, Liberals have tweaked a bill setting out new arms export rules but left loopholes open that some experts say defeat the the legislation's purpose.

The bill that facilitates Canada's accession to the United Nations Arms Trade Treaty passed committee stage in the House of Commons Thursday after Liberals took nearly four months to draft changes. ...
(
Sidebar
: and here one sees the true reason for this - Justin's desire for a seat on the useless UN. This could all come to naught if Trump withdraw the US from the UN, making it cash-strapped and twice as useless.)
**
A new report reveals that the Trudeau government included policy changes that will allow 35 foreign countries/institutions to get access to the confidential tax info of Canadians.


According to the report by Elizabeth Thompson, "Confidential information from Canadian taxpayers could soon be shared with police and authorities in three dozen countries around the world, under measures included in Finance Minister Bill Morneau's latest budget. In an inconspicuous section tucked into a small 78-page annex to the budget, the government says it wants to give police and tax authorities new powers to fight tax evasion and advance international investigations into serious crimes, ranging from drug trafficking and money laundering to terrorism."

Disturbingly, among those countries are both China and Russia, meaning the government can now chose to give authorities in those nations access to tax info of Canadian citizens. That's important to point out, since the definition of a crime in an authoritarian country like China may be very different than here in Canada, and China could seek to persecute people in Canada originally from China.
Nothing says hypocrisy like deflective virtue-signalling:
As universities applauded the federal government for supporting higher education in Tuesday's budget, it was easy to overlook the relatively modest $5.5 million set aside to "harmonize" campus sexual violence policies over five years.

But the threat to withdraw federal funding as early as next year from schools not yet "implementing best practices" carried a note of menace, experts say.
Ahem
:
A House of Commons investigation has concluded that Calgary MP Darshan Kang violated Parliament's rules against harassment. ...

Kang, a former member of the Alberta legislature who was elected as a Liberal MP in 2015, resigned from the caucus last August after denying the allegations and vowing to clear his name. ...

Prime Minister Justin Trudeau says Kang is no longer a Liberal MP and would otherwise not comment on the case.

"Whether it is this process or others, the Liberal party has no interactions or responsibility over what his next steps are," Trudeau said in Barrie, Ont.
Way to sweep that under the rug, Justin!
Liberals, like most self-important know-nothings, would be shocked to hear the proles speak
this way
:

Imagine with me for a second that the budget focussed so much on men. Imagine that Budget 2018 referenced men 708 times instead of women. Men — we need to coax you into nursing! Men — not enough of you are kindergarten teachers! Men — don't take time off with your children when they are young! Men — you can't choose more paternity benefits — these are "use it or lose it" for women, only!

If that sounds pushy, it's because it is.
Today in censorship news:
For the first time in Ontario history, a man has been arrested for holding a free speech sign. This is not only a black mark on Kathleen Wynne and her liberal regime, but it is a black mark on our entire province. We all look bad. After all, we don't live in a military dictatorship, do we?

Mr. Cyril Winter, a 70 year-old senior, was arrested by police in Ottawa on Feb. 7th and 9th. He was carrying signs that read "Freedom of Expression and Religion. No Censorship" and "God save our Charter rights". He was arrested while walking on a public sidewalk, sign in-hand.

Mr. Winter's only crime, apparently, was that he had come

within 50 metres of the property line of an abortion clinic

. A new anti-speech "bubble zone" law came into force on February 1st (the so-called "Safe Access to Abortion Services Act"). Under this draconian law, all personal speech, activity, and even prayer is subject to strict police control and regulation.

You might be on a public street or sidewalk, but if you happen to be within 50 metres of an abortion clinic or an abortionist's house, you can be arrested by police for saying, praying, or wearing the wrong thing. (And it's up to them what that is).
If people have to pay for this, they should be able to hold a sign in front of it.
Or even pay for their own eye treatments
:
A proposed private eye care centre in Corner Brook would bleed out — not shore up — the province's public health system, according to a national health-care advocacy group.




The Canadian Health Coalition says private surgical centres — like the one proposed in Corner Brook — cherry-pick the best doctors and the easiest cases, leaving government-run hospitals in worse shape than before.




"They leave the harder [cases] to the public health care system … It's only going to balloon-out wait times in the public sector," said James Hutt, an interim director with the Canadian Health Coalition.




Ophthalmologist Justin French has proposed a private eye-surgery centre in Corner Brook, which would focus on cataract surgeries and charge the provincial government through MCP.




That means he would not be charging patients out-of-pocket.
**
Sen. Lynn Beyak is fighting back against efforts to take her Senate website offline, arguing such a move would have a muzzling effect and infringe upon her right to free expression — and insisting the contentious letters published on the site are "not racist in any way."
If Senator Beyak was, indeed promoting racism, then surely her dectractors could handily prove it.
Senator Beyak will wait.
Again,
Tanya Granic Allen
is just one of the many Canadians stick and g-d- tired of oligarchies deciding what goes on in the home and the school and has decided to do something about it:
She calls herself a voice for the disenfranchised. She vows to repeal Ontario's sex-ed curriculum because it "sexualizes children, robs them of their innocence." Only then will she consult on a new one, with parental opt-outs available at every stage.

"Until that child's 18, let the parents decide," she said.
Also:
The world's stable now. People are happy; they get what they want, and they never want what they can't get. They're well off; they're safe; they're never ill; they're not afraid of death; they're blissfully ignorant of passion and old age; they're plagued with no mothers or fathers; they've got no wives, or children, or lovers to feel strongly about; they're so conditioned that they practically can't help behaving as they ought to behave. And if anything should go wrong, there's soma.
(
Brave New World
, Ch. 16)
Two British Columbia women who call themselves death midwives are facing legal action for using a term that the province's regulator of midwives says applies exclusively to health professionals providing maternity care.



The College of Midwives of British Columbia served Pashta MaryMoon and Patricia Keith with a cease and desist letter in June 2016 but is now seeking a permanent injunction through B.C. Supreme Court in an effort to stop them from using a term it says is exclusive to its members.




It argues the Canadian Integrative Network for Death Education and Alternatives, co-founded by MaryMoon, defies the Health Professions Act by using a reserved title and "harm to the public is presumed from the breach of the law."




Families who hire her to care for their dying loved ones have never confused her services with the birthing process, MaryMoon said Wednesday.




"There's really no other word in our culture that people recognize as being a facilitator of a life passage, where it's the birth passage or the death passage," she said. "We are basing it on ancient traditions where birth midwives were also the people who took care of the dying."
Remember when Putin was cheered as the anti-Obama?
Yeah
:
If he could go back in time, Vladimir Putin's mission would be to prevent the 1991 breakup of the Soviet Union.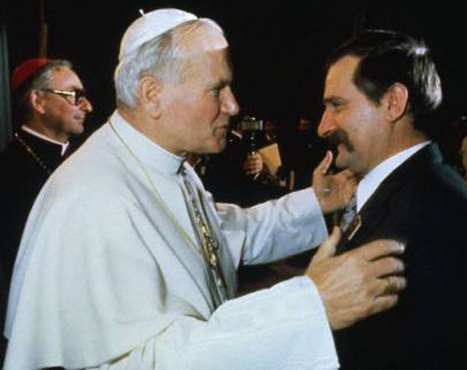 Nope.
But ... but ... the hockey stick! :
Scientists on Tuesday published new evidence that old or even ancient carbon, pulled out of the atmosphere and stored in the bodies of plants hundreds or thousands of years ago, is being set loose again from soils in the Arctic region.
They don't know what it means, if it they ever did.