Your festive freakout...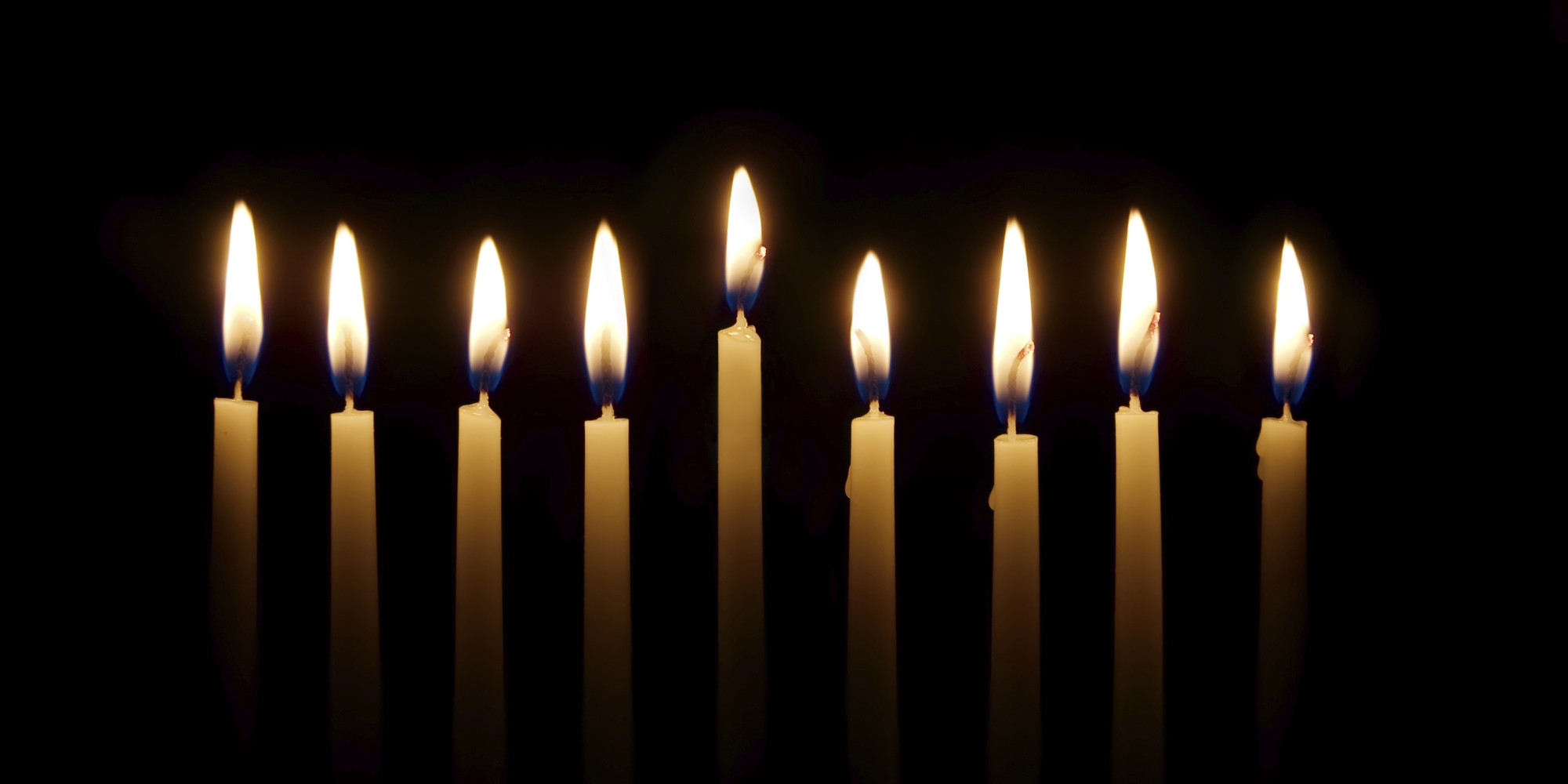 Ba-ruch A-tah Ado-nai E-lo-he-nu Me-lech ha-olam a-sher ki-de-sha-nu be-mitz-vo-tav ve-tzi-va-nu le-had-lik

ner

Cha-nu-kah.

Blessed are You, Lord our

G‑d

, King of the universe, who has sanctified us with His commandments, and commanded us to kindle the

Chanukah

light.
English Christmas customs explained
:
Crackers stem from a Victorian confectioner named Tom Smith, who was on a visit to Paris in 1840 when he noticed how the French wrapped bon-bons in colored tissue paper and decided to try selling a similar product in Britain. After middling sales, inspiration hit him one evening by the fireplace when the crackling sounds caused him to imagine opening bon-bons with a bang (he was really into bon-bons). After finding the perfect mix of chemicals for his explosive new packaging, their popularity grew and grew.
God Rest Ye Merry Gentlemen...
Why are red and green Christmas colours
?
As with many other old Christmas traditions, there's no hard-and-fast event that deemed red and green the Official Colors of Christmas™. But there are theories—the green may have derived from the evergreen tradition that dates back to before Christianity, and the red may be from holly berries. While they're winter-hardy, just like evergreens, they also have a religious implication: The red berries have been associated with the blood of Christ.
'Trappings of popery and rags of the beast'.
No one cares what Oliver Cromwell (
Lord Protector of England, Puritan
),
that pie-hating freak
, thought.
And now,
let us revel in the letters of children to Santa Claus
, in all their purity and innocence: