Sakura blossoms in Japan (a non-sh--hole)
People are more offended that Trump may have called Third World countries "sh--holes" than are appalled that the tragedy of poverty and governmental corruption drives people away from such "sh--holes"
:
In bluntly vulgar language, President Donald Trump questioned Thursday why the U.S. would accept more immigrants from Haiti and "shithole countries" in Africa rather than places like Norway, as he rejected a bipartisan immigration deal, according to people briefed on the extraordinary Oval Office conversation.
Priorities, people.
A slum in what cannot be called a pristine democratic nation-state.
Did Obama warn the Iranians about an Israeli assassination attempt
?
According to the report, Israel was "on the verge" of assassinating Soleimani three years ago near Damascus, but the Obama administration warned Iranian leadership of the plan, effectively quashing the operation. The incident reportedly "sparked a sharp disagreement between the Israeli and American security and intelligence apparatuses regarding the issue."
The Sea of Galilee, a non-sh--hole surrounded by sh--holes.
After attempting and failing to inflict mass casualties in a New York subway train,
Akayed Ullah has been indicted
:
Akayed Ullah, a Bangladeshi immigrant who has worked as a taxi driver and an electrician, would face life in prison if convicted of the holiday season attack in a passageway near the Port Authority bus terminal.

"In selecting this time and place, Ullah's alleged purpose in the Port Authority bombing was painfully clear: to inflict as much damage as possible, and to strike fear into the hearts of New Yorkers in the name of ISIS," U.S. Attorney Geoffrey Berman said in announcing the indictment.
In 2013, the Tories struck Section 13 from the Canadian Human Rights Act
. In 2018,
a useful idiot is striving to bring it back
:
A Langley man who campaigns against hate speech on the internet was pleased to hear the federal government is reviewing a decision to kill a controversial section of the Human Rights Act that was once used to fight offensive comments online.

Cran Campbell was informed of the possibility in an e-mail from federal Justice Minister and Attorney General Jody Wilson‑Raybould on Friday (Jan. 5).

"I think it's encouraging that they're looking at it," Campbell told The Times.

"But I don't know if it's going to go through. (If it does) I'll support them 10,000 per cent."
Consider the ramifications of this. That means every time one points out when the
moron
son of a former prime minister
(
who wasn't even a substitute teacher for a real subject
) gets blind-sided by
hecklers
disgusted at the idea of
giving Omar Khadr $10.5 million
(
so much so that they are forcibly removed
)
one could end up in a kangaroo court and fined more money than one makes in a year
, all in an effort to silence one.
It was M-103 before someone tacked on "Islamophobia"
.
An American court rules that no matter how much Canada may want to ignore the rule of law and general human decency,
it cannot shield Omar Khadr from a civil ruling
:
Former Guantanamo Bay prisoner Omar Khadr cannot avoid a huge civil judgment against him by recanting the confession and guilty plea he made before an American military commission, lawyers acting for the widow of a U.S. special forces soldier argue in new court filings.

Canadian courts must accept the agreed statement of facts that underpinned Khadr's war-crimes conviction in 2010, they argue, regardless of whether he lied under oath when he admitted to tossing a hand grenade that killed the soldier eight years earlier.

"No court anywhere, either in Canada or the U.S., has found the (agreed statement) specifically was involuntary or the product of coercion," the lawyers state in their filing last month. "A sworn confession is not lightly ignored, particularly when (Khadr) benefited significantly from it in terms of a plea agreement resulting in a reduced sentence and the eligibility to be commuted back to Canada."

Nor is it relevant, they argue, how Khadr was treated after American forces captured him as a 15-year-old in Afghanistan in July 2002 and shipped him off to the infamous prison where, Canadian courts have concluded, he was abused and his rights violated.

The lawyers are calling on Alberta's Court of Queen's Bench to enforce a US$134-million judgment against Khadr handed down in Utah in June 2015 in favour of Sgt. Chris Speer's widow, Tabitha Speer, and former U.S. special forces soldier Layne Morris. Chris Speer was killed following a massive U.S. assault on an insurgent compound in which Khadr was badly wounded. Morris was blinded in one eye during the same operation.
Justin will look into cutting him another cheque.
Also
:
French authorities have dropped terrorism charges against a Lebanese-Canadian who was suspected of taking part in an attack in Paris in 1980 and have ordered his immediate release.



But Hassan Diab's legal ordeal may not be over just yet, with an appeal of the decision very likely and the fact he doesn't have travel documents to get home, his Canadian counsel said Friday.
Fascist b!#ch smugly glosses over the issue of a government legislating what citizens regard as right or wrong
:
Speaking at a cabinet retreat in London, Ont., Employment Minister Patty Hajdu said she's comfortable with the attestation, which requires applicants to check a box saying they have a core mandate that respects "reproductive rights." The online application can't be submitted unless the box is checked.

"In terms of church groups that are concerned that this may invalidate them from funding, in fact, my perspective is that it won't, as long as their core mandate agrees with those hard won rights and freedoms that Canadians expect us to stand up for," she said.
I think people should be made to check a box stating that
Patty Hajdu doesn't deserve an expensive office at the taxpayer's expense
.
Moraine Lake, a non-sh--hole made sh---y the fact that Patty Hajdu is a smug-@$$ b!#ch who resides in the country where that glorious body of water rests.
It's just money ... we won't have:
The Liberal government had cited 2017's rosy economic outlook as the reason for moving up plans to index the Canada child benefit to inflation by two years. The $23-billion program sends monthly cheques to most families with children will now be indexed to inflation starting in July 2018.
"The kinds of things we've done to help Canadian families has had a real difference on our economy, a positive impact on families [and] on jobs," Morneau told reporters on Friday during the Liberal cabinet retreat in London, Ont.




"But we are always facing challenges. We face long-term demographic challenges, we face global risks that might impact global growth. So we need to be focused on how we can continue growth in our economy."




The department's internal assessment, made three months ago, is generally in line with current forecasts by private-sector economists, who note slow growth in Canada's labour force because of an aging society, and the lack of business investment in equipment needed to boost labour productivity.
**
The Canadian sector is held back by pipeline bottlenecks that are depressing both oil and gas prices (WTI rose near US$64 a barrel Thursday, while Western Canadian Select was trading just above US$37), governments that are more concerned about transitioning to renewable energy, investors who've moved on to better and faster opportunities elsewhere.

On the U.S. side, optimism is strong, thanks to the U.S. industry's success in producing shale gas and tight oil and in crushing barriers to export the new production globally, plus support from a president whose only concern about fossil fuels is that there should be more.
**
The two leaders could scarcely be more different temperamentally or ideologically, though they seem to get on well personally. Trudeau, the emollient charmer, has enjoyed a long honeymoon. Trump, who stormed Babylon, spitting fire and swearing to "drain the swamp" and revive the flat-lined economy, is still at war with the remnants of the Bush-Clinton-Obama regimes. Where Trudeau has not been legislatively ambitious, Trump has produced comprehensive changes in tax and immigration policy, general deregulation, and an about-face on environment and energy production, and radical change in health care.
The Chinese embassy in Ottawa would not comment on what kind of invitation China received, only offering a statement from foreign ministry spokesman Lu Kang.



"China will not attend such a meeting. Any meeting organized in the name of the so called "UN Command" reflects Cold War thinking, which will only create divisions in the international community and undermine the joint efforts that are being made to resolve properly the Korean Peninsula nuclear issue," the statement says.

"From the very beginning, China considers the meeting meaningless and firmly opposes it."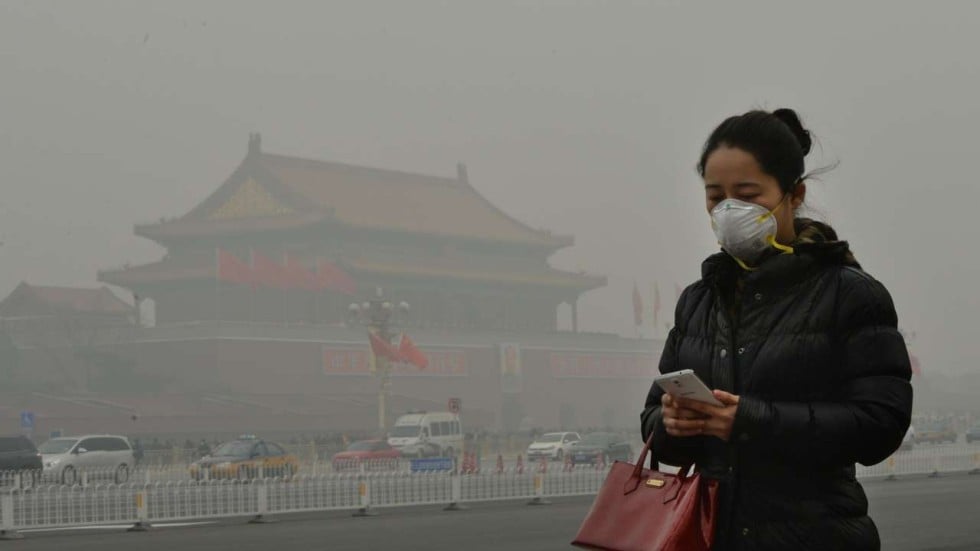 China: a country made into a sh--hole by the communists who polluted its air, water and soil.
In the spirit of friendship,
the women's hockey teams of both Koreas have agreed to join together so that they both can lose to Canada
:
With the 2018 Olympics in Pyeongchang less than a month away, South Korea continues to offer olive branches to their northern neighbors. Reuters reported on Friday that South Korea has offered to combine their women's ice hockey team with North Korea's team, with the team competing jointly.
That's just beautiful.
Verdant rice fields in South Korea, a non-sh--hole south of a communist sh--hole.
And now,
pictures
of non-sh--hole bodies of water so beautiful that even if they were befouled, they would still be lovely.
(
Paws up
)