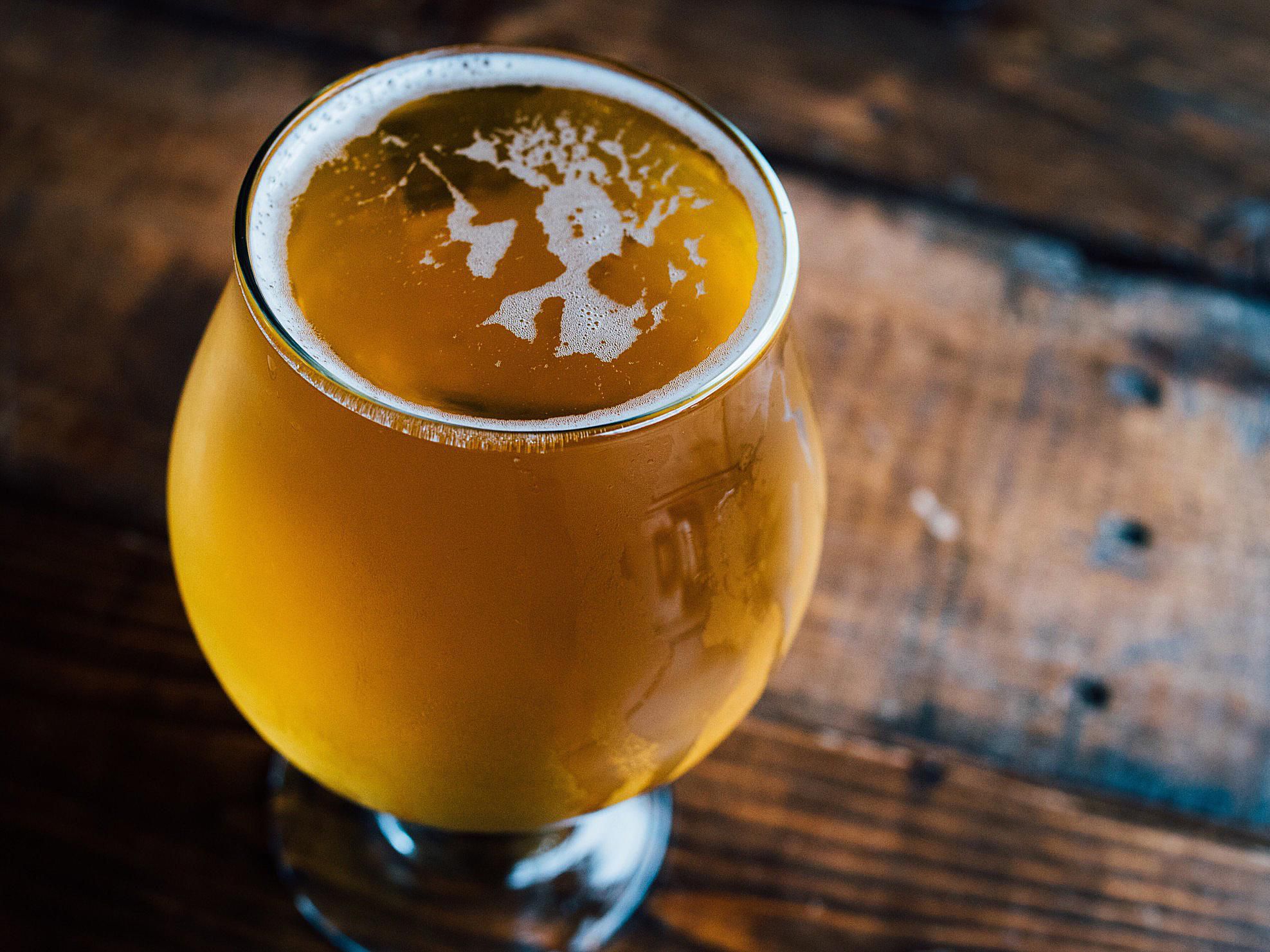 In response to
Premier Doug Ford's trimming Toronto city council's seats from forty-seven to twenty-five
(SEE:
fat, trimming
,
election promise
),
Toronto mayor John Tory reduces himself to several kilograms of crying baby
:

"What we don't need is change being rammed down our throats without a single second of public consultation and on top of that done in the middle of an election period. You don't change the rules in the middle of the game, it is not right, it is not fair."
Also
:
Students at York University will head back to class this fall after Ontario's government passed legislation Wednesday ending a nearly five-month-long strike.



An omnibus bill dubbed the Urgent Priorities Act contained key priorities for the newly-elected Progressive Conservatives, who called back the legislature for a rare summer sitting to deal with the issues. The bill contained back-to-work legislation to end the York strike, and was supported by the Tories but voted against by the NDP and Liberals.




The labour dispute at the Toronto university saw 3,000 contract faculty and graduate teaching and research assistants walk off the job on March 5 over issues of wages and job security.
The government of Ontario formally requests $200 million from the federal government
that started the illegal migrant crisis in the first place
:
The Ontario government has formally requested $200-million from the federal government to pay for the cost of asylum seekers who entered Canada from the United States and who are living in Ontario.

Lisa MacLeod, Ontario's minister for children, community and social services, wrote a letter Thursday expressing concern over the government's efforts in managing the issue of "illegal border crossing" and demanding financial compensation.

In the letter, MacLeod, who is also responsible for immigration, writes that for over a year, Ontario has been straining to support "illegal border crossers" and that the Liberal government's approach is "now testing the patience and generosity of Ontarians."
(
Sidebar
: there is a reason for that, Miss MacLeod, as you shall see in 2019.)
Two in three Canadians believe that provinces, not Ottawa, should have the final say on whether to institute a carbon tax or not
:

While a federal carbon pricing plan is poised to come into effect next January and be applied to provinces that are not deemed by the Trudeau government to have a sufficient plan in place, two-in-three Canadians (64%) say it should be individual provinces, not Ottawa, that determine the appropriate path to reduce carbon emissions. The rest, (36%) say the federal government should have the power to implement its own plan if necessary.

The specific decisions made by Moe and Ford are perceived differently, however.

Seven-in-ten Canadians (72%), including nearly 88 per cent of those in Saskatchewan say Moe is right to challenge the Trudeau plan in court, arguing that his province has its own plan in place. By contrast, half of Canadians (51%), and about the same number in Ontario (55%) say that Ford's recent decision to end Ontario's cap and trade program was the right one.
Oh, my.
Climate Barbie will not be glad to hear this.
Also - when the government removes something the public wants,
the key is not more government
:
As Greyhound prepares to end service across Western Canada, a national survey suggests most Canadians are willing to support a government-funded rural bus service.




A slim majority of Canadians, 56 per cent, agreed the service is vital and would support a federally-funded or provincially-funded service, an Angus Reid poll released Friday suggests.




However, 44 per cent said they believe private business will eventually fill the void if demand exists and governments should stay out of it.
And
:
Air Canada experienced a 31 per cent increase in the price of jet fuel compared with last year's second quarter and will offset some of the impact with higher fares and other initiatives, Air Canada chief executive Calin Rovinescu said Friday.
Because it is the government
, not a body of competent individuals who value the traditional family or fiscal responsibility:
But when we discuss "child-care policy" in Canada right now, it often boils down to an appeal for the most expensive and ineffective option on the list: Quebec-style daycare. (Hilariously, even with shortages and wait lists in the province, the system is still widely touted as "universal.") The simple fact that there is so often a push for this particular form of child-care policy reveals yet another non-child-related reason to enact child-care policy: to grow government, particularly the education ministries that would benefit, at a time when more and more parents are opting out of the public school system.
One could ban Professor Jordan Peterson all one wants
. He is still right:
Controversial and outspoken academic Dr. Jordan Peterson will speak at Calgary's Arts Commons this week, despite a petition calling for the event to be cancelled. ...

Peterson is scheduled to speak Friday at the Arts Commons' Jack Singer Concert Hall, but an online petition calling for the performance to be cancelled has received hundreds of signatures. ...

But Arts Commons says it will not cancel the talk.

In a statement, Arts Commons said it supports free speech and "is a place for all."

What a bunch of pansies.
It's been five says since an Islamist terrorist shot fifteen people
and
Justin is still on vacation
:
Justin Trudeau has been taking "personal" (AKA Vacation) days since July 21st.

This is now his seventh consecutive vacation day.

You would think that the horrific Toronto mass shooting would have brought him back to work, addressing the obvious need for increased security in our cities, speaking to the nation, and making his presence felt as the country mourns.

Nope.

Instead, following the Toronto shooting, he issued a tweet, the PMO put out a press release, and that's it. Here's his itinerary for today:
(SEE: Trudeau, Justin, douchebag)
Also
:
Ontario's SIU is called in when a police officer shoots a civilian. In the greater part of such episodes — bank robberies, gang arrests etc. — this is entirely a good thing. Was the fired shot necessary? Did the police overreact?

In the far more abnormal circumstances of the mass shooting on the Danforth, the insistence on this protocol took on preposterous dimensions. The SIU role was prioritized over the investigation itself for the first two or three days. The chief of police held back on even minimal explanation or reports to the public until the SIU completed its review — all of this in an event that everyone described as "shaking the entire city" — leaving the public in a deep valley of officially enforced ignorance, the chief a sideline spokesman during the most horrific episode of its kind that Toronto has perhaps ever seen.

What, of this outrage, was there for the SIU to investigate? If police had arrived at the scene of a man, armed and carrying enough ammunition to make a full night of mayhem and murder, already having shot 14 people, killing two of those — one aged 18, one 10 years old — and then did NOT shoot him, absolutely as soon as they could, there would infallibly be a need for an investigation.

On the actual night however, the shooter was shot dead (as it turns out, he was felled by his own gun, the CBC has reported, quoting a police source). Either way, there was no possible "fault" to be determined. ...
As a response, therefore, to the multiple "regular" shootings, and especially to the exceptional violence that night on the Danforth, what is the possible logic to now screaming for a ban on all handguns in the city? ...

The only real contribution this talk of a total handgun ban — and I'm not being sarcastic — will make to Toronto's gang violence problem, is giving politicians something to sound strong about, and the gangs who use guns already illegal something to laugh at.
If one wanted to escape the mutilation of girls
,
one would certainly not come to Canada
:
To save her little girl from being tortured, Adetutu Olawore left behind everything she owned and fled from her family in the middle of the night.

With her in-laws in Nigeria demanding her 10-year-old daughter be circumcised — a barbaric procedure also known as female genital mutilation — Olawore saw no choice but to run.

After an odyssey that took her from Nigeria to Houston, to New York and Montreal, Olawore and her three children arrived in Windsor three months ago with dreams of finding a new home and living in peace.

But like many hopeful refugee claimants drawn to Windsor with stories of easy-to-get and affordable housing, Olawore spent months having rental applications denied and doors slammed in her face.
How could
this
go wrong?:
In 2016, Ayanle Hassan Ali tried killing three Canadian soldiers at the Yonge St. recruiting office in Toronto.

He punched a soldier in the head, then tried stabbing that soldier, then tried stabbing another soldier, before slashing at another.
As noted by the Toronto Sun, "During his attack, Ali shouted words to the effect of, "Allah akbar." He told a paramedic that "Allah" had sent him "to kill people." Both forensic psychiatrists who examined Ali testified that he believed soldiers were a "legitimate target" due to Canada's military action in Muslim countries and he wanted to be a martyr."
Ali had also said in a diary, "I have a licence to kill, I have a green light to kill. One soldier is all it takes, just one."
But shockingly, a judge acquitted him of terrorism charges, and he was found 'not criminally responsible' due to 'schizophrenia.'

And now, he's going to be set free into the community:
As the Sun points out, Ali "has already been cleared to leave the secure unit of his Hamilton hospital this year on passes into the community, including forays that aren't even directly supervised."

Additionally, in 2019, Ali could be permitted to enter "southern Ontario," while accompanied by a staff member of the hospital at which he is detained. And worse, he could be allowed to go into the "community of Hamilton," within 2 kilometres of the hospital – under "indirect supervision" (AKA unsupervised).
Oh, look -
North Korea is stalling again
:
Washington's reluctance to declare an end to the Korean War until after North Korea abandons its nuclear arsenal may put it at odds not only with Pyongyang, but also with allies in South Korea. ...



Kim has broadly committed to the "denuclearization of the Korean peninsula" if the United States and its allies drop their "hostile" policies and the North has made clear it sees an official end to the state of war as crucial to lowering tensions.




Many experts and officials in Washington, however, fear signing a peace deal first could erode the international pressure they believe led Kim to negotiate. It could also endanger the decades-long U.S. military alliance with South Korea, and may undermine the justification for the U.S. troops based on the peninsula.
Does anyone remember when some people were worried that the legalisation of euthanasia would soon end up as a slippery slope and those fears were dismissed by people who insisted that there were strict protocols in place?
Yeah
:
A doctor is under criminal investigation over a potential breach of Dutch euthanasia laws after slipping a sleeping drug into a woman's coffee before asking family members to hold her down to allow the insertion of a drip through which a fatal dose could be administered.
(
Merci
beaucoup
)