A suicide bomber has killed fourteen people in northern

Baghdad
:
A suicide bomber attacked a security check point in northern Baghdad on Sunday, killing at least 14 people, Iraqi officials said.



The bomber, who was on foot, detonated his device at one of the busy entrances of the Shiite district of Kadhimiyah, killing at least 10 civilians and four policemen, a police officer said. At least 31 other people were wounded, he added.




Three more civilians were killed and 11 wounded in a bomb explosion in an outdoor market in Baghdad's western suburb of Abu Ghraib, another police officer said.
ISIS has claimed responsibility for both attacks.
The perpetrators need not have been "card-carrying" members of ISIS.
Speaking of "lone wolves"...
Oh, my.
This
must be very embarrassing for all:
Wikileaks – the infamous whistleblowing platform controlled by Julian Assange – released nearly 20,000 emails sent out by senior officials of the Democratic National Committee (DNC) – the governing body of the American Democratic Party. The emails, which contain internal discussions about the Clinton campaign and more, were sent out between January and May 2016.




The data dump forms "part one" of a "Hillary Leaks" series of emails, according to WikiLeaks.
Democratic National Committee head Debbie Wasserman Schultz resigned on Sunday amid a furor over leaked emails, throwing the party into disarray on the eve of the convention to nominate Hillary Clinton in the race for the White House.




Lingering bitterness from the heated primary campaign between Clinton and rival Bernie Sanders erupted after more than 19,000 leaked Democratic National Committee emails seemed to confirm Sanders' frequent charge that the DNC, the administrative arm of the party, played favorites in the race.




Sanders had demanded that Wasserman Schultz resign earlier in the day.




"We have planned a great and unified convention this week and I hope and expect that the DNC team that has worked so hard to get us to this point will have the strong support of all Democrats in making sure this is the best convention we have ever had," Wasserman Schultz said in a statement.
I keep saying: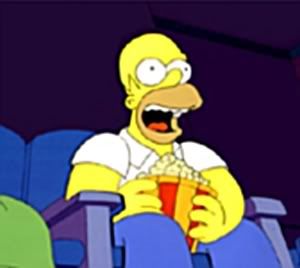 The Olympic committee has decided against a blanket ban on Russian athletes.
Some people are not happy
:
The International Olympic Committee's
decision Sunday
not to impose a blanket ban on
Russia
n athletes over the country's massive state-sponsored doping program but instead leave it up to individual federations has received plenty of criticism around the world, with the likes of
U.S. Anti-Doping Agency president Travis Tygart
,
English champion rower Sir Matthew Pinsent
, and
Scottish Olympian-turned-journalist Susan Egelstaff
amongst those bashing them.
Even more puzzling
:
Another remarkable aspect of this is that the IOC decided to block Yulia Stepanova's bid to compete as a neutral athlete; she and her husband were the crucial whistleblowers who exposed this system.
The Russians have been cheating for years.
Why have a crackdown now?
Summer camps cost a great deal of money
:
For weekly day camps, private costs might start around $300 and can costs can range up to more than $500 a week, while a sleep away camp can start around $600 at the low end and run up to about $1,500 a week.
What would have made those costs bearable?
A tax credit
.
But that tax credit is gone
.
And now,
animals of the Great War
: