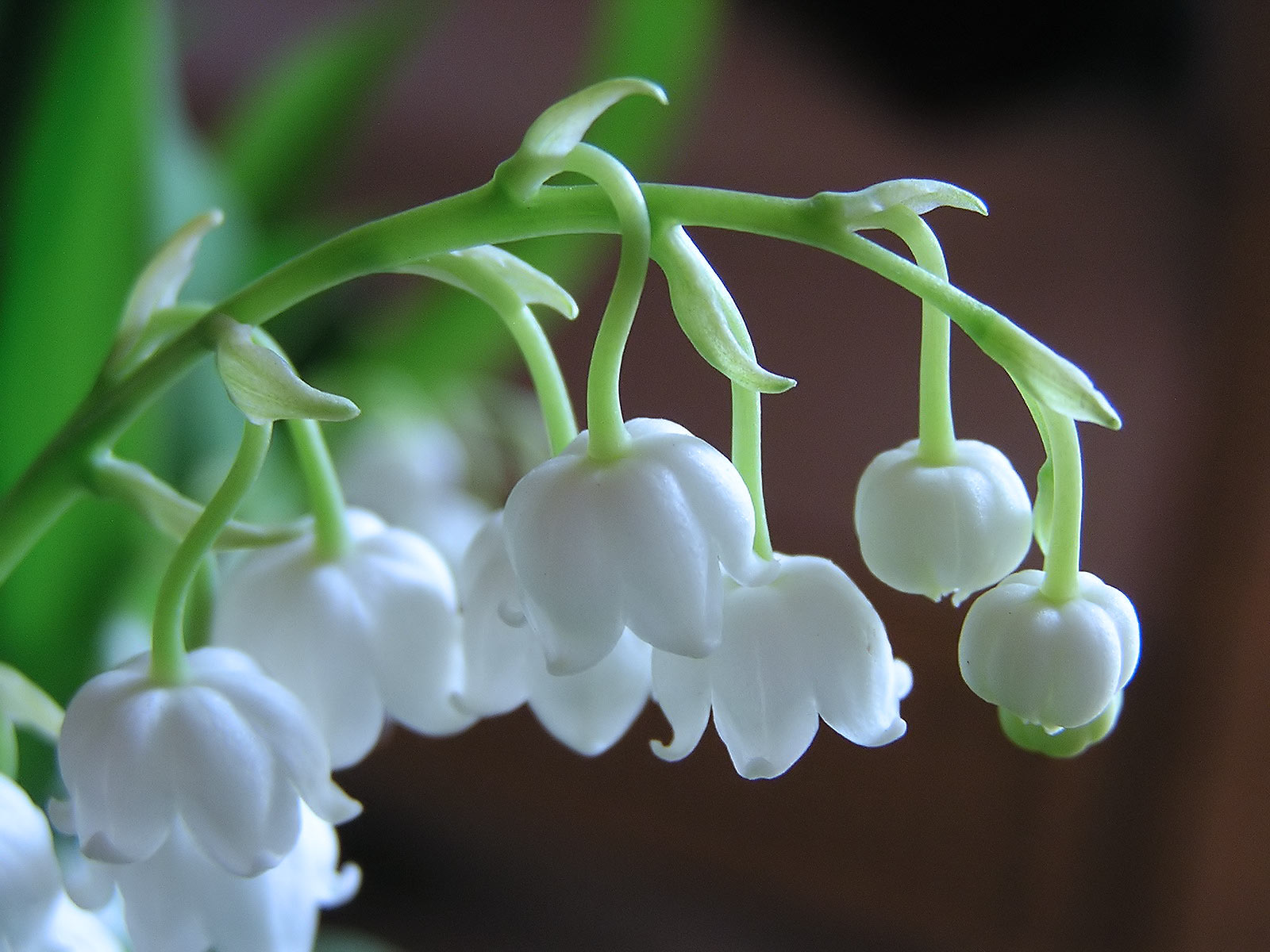 The last week-end of May ...
(sigh)
Just in time for Ramadan
:
Masked militants riding in three SUVs opened fire Friday on a bus packed with Coptic Christians, including children, south of the Egyptian capital, killing at least 28 people and wounding 22, the Interior Ministry said.
(
Sidebar
: in 2016,
over three hundred people were killed in Islamist attacks
.)
In retaliation,
the Egyptians launched air strikes against camps in Libya where terrorists are believed to be hiding
:
Egyptian air force planes on Friday carried out strikes directed at camps in Libya where Cairo believes militants responsible for a deadly attack on Christians earlier in the day were trained, Egyptian military sources said.

Egyptian President Abdel Fattah al-Sisi said he had ordered strikes against what he called terrorist camps, declaring in a televised address that states that sponsored terrorism would be punished.

The sources said six strikes took place near Derna in eastern Libya at around sundown, hours after masked gunmen attacked a group of Coptic Christians traveling to a monastery in central Egypt, killing 28.

The Egyptian military said the operation was ongoing and had been undertaken once it had been ascertained that the camps had produced the gunmen behind the attack on the Coptic Christians in Minya, central Egypt, on Friday morning.
Al-Sisi finds himself in the position of putting the Islamist genie back in the bottle. Where Morsi was happy to let the Muslim Brotherhood run amok, Al-Sisi at least recognises the optics of children getting blown up and shot at.
If he truly wanted resolution, he would let Coptic women arm themselves.
Also - western Europe may be plagued by
spineless
,
platitude-spewing
horses'-@$$es
but
eastern Europe has the intestinal fortitude of a steel ox
:
Speaking in the Polish Parliament on Wednesday, Beata Szydło seized the moment to launch an excoriating attack on European Union leaders following the Manchester attack which, among others, claimed the lives of a Polish couple, leaving their two daughters as orphans.

"We are not going to take part in the madness of the Brussels elite," she railed. "We want to help people, not the political elites.

"Where are you headed Europe?" she demanded. "Rise from your knees and from your lethargy or you will be crying over your children every day.

"If you can't see this – if you can't see that terrorism currently has the potential to hurt every country in Europe, and you think that Poland should not defend itself, you are going hand in hand with those who point this weapon against Europe, against all of us.

"It needs to be said clearly and directly: This is an attack on Europe, on our culture, on our traditions."
If one put Angela Merkel and Beata Szydło in the Octagon Cage, Beata Szydło would walk out wearing a Merkel raincoat. She would then turn to Emmanuel Marcon and say: "Shine my shoes. NOW!"
He would comply because he is a wiener
.
And
:
Islamists don't hate the West because of Donald Trump's "Muslim ban." And you can't appease them with multiculturalism, transgender sensitivity or atheism. They hate the open society of the West for who we are, not what we do.
Salman Abedi has been linked to Abdu Albasset Egwilla
:
The bomber who attacked a Manchester pop concert has been linked to an extremist imam from Ottawa whom Canadian intelligence officials had warned was "promoting violent jihad" in Libya.

Quoting a senior American official who spoke on the condition of anonymity, The New York Times reported that Salman Abedi "had links to a radical preacher in Libya identified as Abdul Baset Ghwela."

The report appeared to be referring to a Libyan-Canadian the Canadian government calls Abdu Albasset Egwilla. Formerly a cleric at an Ottawa mosque, Egwilla has been accused of inciting violence since returning to Libya.

"The RCMP is aware of the latest allegations," Sgt. Harold Pfleiderer, an RCMP spokesman, said when asked about the alleged Canadian connection to the Briton said to be behind Monday's terrorist attack, which killed 22.

He would not confirm the RCMP was investigating, saying it would be inappropriate to do so before charges were laid. Canada was collaborating with its international partners to "ensure the safety and security of Canadian interests and that of the broader global community," he said.
(
Sidebar
: is that collaboration as successful as
your wasteful boast on figuring out
the bleeding obvious
?)
This Abdu Albasset Egwilla
:
A former Ottawa imam has issued a fiery call to arms to Libyans after his son, raised in the Canadian capital, was killed in clashes in Benghazi, where Islamist militias are battling elements of the Libyan military.

"Allah break the backs of the tyrants and the oppressors and the unjust and those nations of the world that are with them," Abdu Albasset Egwilla said. "Allah they have gathered against us and are scheming against us, so scheme against them.

"Trick them, kill them."
At least some people are decent
:
Chris Parker came to Manchester Arena as an anonymous beggar, positioning himself near the crowd of exiting Ariana Grande fans in hopes that he might pocket some spare change.

He left the arena distraught after having witnessed the kind of carnage more typically seen in fields of combat.

Sometime in between, the 33-year-old homeless man became a hero, a symbol of hope in a stunned nation craving exactly that.

In turn, Parker and another homeless rescuer are being rewarded for their daring actions, though the devastation they encountered left them scarred.

Parker told the Press Association that life changed the moment he "heard a bang," then "a white flash" followed by smoke and the sound of screaming.

"It knocked me to the floor and then I got up and instead of running away my gut instinct was to run back and try and help," he told the wire service.
In 2015, Trudeau promised "modest deficits"
:
Canada posted a preliminary budgetary deficit of C$21.85 billion ($16.3 billion) for the 2016-17 fiscal year, largely in line with what the government had projected, the Finance Department said on Friday.
Trudeau did that.
Leadnow acknowledges Sisu has contributed grants for its "other campaigns," but chair Adam Shedletzky, says the election campaign was funded entirely from Canadian sources "with zero foreign dollars."

However, he acknowledges nearly 20 per cent of the organization's funding comes from outside Canada and says a "privacy policy" prevents Leadnow from sharing a list of donors.

The shadowy nature of this progressive collaboration is enhanced by a video featuring Kai Nagata, executive director of Dogwood Initiative — another recipient of Tides grant money — talking about a meeting between anti-Tory activist groups in Toronto to "divide up key swing ridings, so we're not doubling up."

This looks like collusion between third-party groups to circumvent spending limits set out in the Canada Election Act.

Or it would be, if the groups involved had spent anywhere close to the $439,410 third-party advertising limit in the extended 2015 campaign.

In the event, Dogwood spent just $80,790 on election advertising and Leadnow $137,545 — even though it raised $427,578 in contributions.

It is nonsense for Leadnow to say the foreign money was ring-fenced. As Duff Conacher at Democracy Watch said, "any grant frees up other money, if it's all in one pot." ...

A far bigger threat to our democracy emerged from labour unions that united to spend millions to defeat Conservatives across the country.

The top 10 third-party spenders in the last campaign were all labour groups, led by the United Steelworkers, which spent $431,640. In total, the top 10 spent $3.3 million on election advertising.
The likelihood that Trudeau will close the loopholes that benefit him are pretty nil.
Also -
this audacity
is adorable and stems from some very public
Sino
-
love
:
Chang is making a plea for Prime Minister Justin Trudeau to make her family's case a priority. If he accepts her request for a meeting next week when she visits Ottawa for a third time since her parent's detainment, she will lay out the facts of their case and reiterate her belief that they should never have been arrested.

"This is a trade issue," Chang plans to tell Trudeau. "Canada and China are trying to discuss a free-trade agreement. How can you let this happen to Canadian citizens abroad?"

Canadian consular officials in China have been visiting Chang's parents every three months while a federal case worker has met with her mom just once since the arrest, she said.

But because her family has been helping support Canada's tourism, agriculture and wine industries since 2002, Chang feels the Canadian government could be doing more to help them reunite.

She believes their case is precedent-setting and could have broad implications for any Canadians planning future business overseas.

"What's the purpose of having a Canadian passport if you can't even be protected?" she said.
Trudeau gave Indonesia $14 million
:
Indonesian police have set up a new task force to investigate activities by gay men and women in the country's most populous province, amid outrage over the caning of two men.
Photobomb
a caning, Justin.
Whatever you say, you contrary man-child
:
Canada's deeply entrenched role in the fight against global extremism is more focused these days on intelligence-gathering — and sharing — than on putting more boots on the ground in the Middle East, Justin Trudeau suggested Thursday. ...
It was in this way that Trudeau brushed aside concerns that NATO's agreement to increase intelligence-sharing in the fight against terrorism comes amid accusations that President Donald Trump and others in the U.S. are playing fast and loose with sensitive secrets.
...
says he who fled from child-raping ISIS at the first opportunity
.
There are people who are truly soulless
:
Dr. Uta Landy, the founder of the Consortium of Abortion Providers (CAPS), Planned Parenthood Federation of America (PPFA): An eyeball just fell down into my lap, and that is gross! [laughter from the crowd]
Watch the video while one can.
Unbelievable
:
A federal judge has tossed out two life sentences for D.C. sniper Lee Boyd Malvo and ordered Virginia courts to hold new sentencing hearings.

In a ruling issued Friday, U.S. District Judge Raymond Jackson in Norfolk said Malvo is entitled to new sentencing hearings after the U.S. Supreme Court ruled that mandatory life sentences for juveniles are unconstitutional.

Malvo was 17 when he was arrested in 2002 for a series of shootings that killed 10 people and wounded three in Virginia, Maryland and the District of Columbia, causing widespread fear throughout the region.

His accomplice, John Allen Muhammad, was executed.

Fairfax County Commonwealth's Attorney Ray Morrogh, who helped prosecute Malvo, said the Virginia attorney general can appeal Jackson's ruling. If not, he said he would pursue another life sentence.
Perhaps the contempt was enough to sway undecided voters
:
Republican businessman Greg Gianforte won Montana's sole House district in a special election Thursday, keeping a seat in Republican hands despite facing assault charges for allegedly attacking a reporter who'd asked him about the GOP's health-care bill.
The pro-Kim South Korean government to lessen sanctions put in place on North Korea after the sinking of the Cheonan
:
After Moon Chung-in, President Moon Jae-in's special advisor on unification, diplomacy and security, suggested that it would be "practically necessary to adjust" the May 24 measures seven years after the measures were first imposed, conservative criticism of unconditional concessions to North Korea appears to be making a comeback.

"In order for the newly launched administration to take the initiative in inter-Korean relations, it needs to recognize the limitations of the May 24 measures and to resolve these in a forward-looking manner," Moon said during a media interview on May 24, with the caveat that he was expressing his personal opinion.

"Rather than cancelling them immediately, we need to be flexible about relaxing them as we watch for changes in North Korea's attitude," he added.

The May 24 Measures are sanctions on North Korea that were independently imposed by the government of former president Lee Myung-bak (2008-13) in the aftermath of the sinking of South Korea's Cheonan warship on Mar. 26, 2010. The main provisions of the sanctions are to prohibit all South Korean visits to North Korea aside from the Kaesong Industrial Complex, forbid all North Korean ships from entering South Korean waters, halt inter-Korean trade and ban new investments in North Korea.

The conservative opposition parties attacked Moon's remarks. "Pumping dollars into North Korea by canceling the May 24 Measures and by resuming tours to Mt. Keumgang and operations at the Kaesong Industrial Complex would be throwing aside our security even as the awful prospect of North Korea's nuclear weapons and missiles stare us in the face," conservative Liberty Korea Party floor leader Jung Woo-taek said during a party meeting on May 24.

Conservative Bareun Party floor leader Joo Ho-young made similar remarks during a gathering of Bareun Party members: "Many experts believe that North Korea was saved while on the brink of collapse after the 'Arduous March' by the unconditional aid provided by progressive governments under the name of the Sunshine Policy."

The Blue House has not taken an official stance on the May 24 Measures.

"Not only are we currently focusing on sanctions, but the US-South Korean summit next month is right around the corner," said a key official at the Blue House. "[Adjusting the May 24 measures] is an idea that could be suggested after North Korea shows its sincerity, and it's not something that could happen right away."
Oh, I'll bet.
Also
:
Two skeletons have been uncovered under the base of the walls of Wolseong Palace, also known as Moon Castle, in Gyeongju in South Korea.

The skeletons date back 1,400 years to the 7th century. They were found lying side by side with one looking upwards, and the other having his head turned to the partner.

"Judging from the fact that there are no signs of resistance when they were buried, they must have been buried when they were unconscious or dead," told Park Yoon-Jung, a senior researcher, to Phys.org.

Experts assume that the two people must have been buried as part of a ritual to please Gods who were believed would protect the construction from collapsing.
China warns the US to leave the South China Sea
:
China's government warned a U.S. warship to leave waters around a reef it claims in the South China Sea, saying the vessel was trespassing on its territory and undermining security in the region.

The U.S. warship entered waters adjacent to the Spratly islands, an area where China has "indisputable sovereignty," defense ministry spokesman Ren Guoqiang said at a briefing in Beijing on Thursday. China "identified, tracked, verified and warned off the ship."

The so-called freedom of navigation operation in the South China Sea was the first under President Donald Trump. The guided-missile destroyer USS Dewey made the patrol on Wednesday near Mischief Reef, where China has built an artificial outpost equipped with an airfield, the Wall Street Journal reported.

China claims most of the South China Sea, one of the world's busiest shipping routes. In recent years it has increased its military presence in the waters by reclaiming thousands of acres of land to build artificial outposts on reefs.
Bees .... bees ...
:
Wearing only a T-shirt, blue jeans and sneakers – and no gloves – Nathan Thompson reached up and gingerly pulled down the branch of a crepe myrtle tree as his father leaned in and clipped a branch holding a swarm of about 40,000 bees.