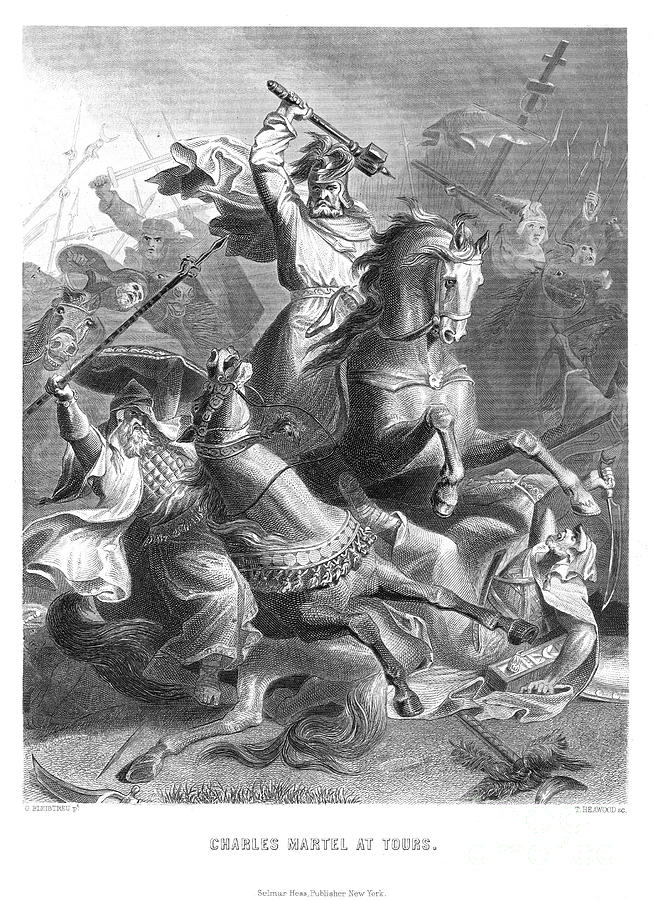 The French have elected for more of the same
:
French voters elected centrist Emmanuel Macron as the country's youngest president ever on Sunday, delivering a resounding victory to the unabashedly pro-European former investment banker and strengthening France's place as a central pillar of the European Union. ...

The result wasn't even close: Pollsters projected that Macron won 65 per cent of the votes. Le Pen's projected 35 per cent score was lower than her polling numbers earlier in the campaign, and dashed her hopes that the populist wave which swept Donald Trump into the White House would also carry her to France's presidential Elysee Palace.

Macron's victory marked the third time in six months — following elections in Austria and the Netherlands — that European voters shot down far-right populists who wanted to restore borders across Europe. The election of a French president who championed European unity could strengthen the EU's hand in its complex divorce proceedings with Britain, which voted last year to leave the bloc.
The French, as others in Europe, have elected to stave off the inevitable. The European Union was already a bad idea and will disintegrate no matter who is voted in. When ISIS thugs tire of rape and pillage, they will return to their European mailing addresses for welfare and vehicular manslaughter.
Vaguely related
:
Moon Jae-in of the Minjoo Party had a big lead in the last polls on Tuesday before the election next Tuesday decides who will be Korea's next president.

The poll by Kantar Public for the Chosun Ilbo puts Moon at 38.5 percent, more than 20 percentage points ahead of Hong Joon-pyo of the rump-ruling Liberty Korea Party, who enjoyed a late surge to 16.8 percent despite the taint of coming from ex-President Park Geun-hye's camp.
This guy promised to go to Pyongyang before calling his American allies
.
That won't end well.
The Canadian Armed Forces
respond to
floods
in Quebec and Ontario.
There are potential voters there. The government must do its utmost to pretend it cares.
Boko Haram released eighty-two (presumably radicalised) girls in exchange for Boko Haram thugs in Nigerian prisons
:

Boko Haram militants have released 82 schoolgirls out of a group of more than 200 whom they kidnapped from the northeastern town of Chibok three years ago in exchange for prisoners, the presidency said on Saturday.

Around 270 girls were kidnapped in April 2014 by the Islamist militant group, which has killed 15,000 people and displaced more than two million during a seven-year insurgency aimed at creating an Islamic caliphate in northeastern Nigeria.

Dozens escaped in the initial melee, but more than 200 remained missing for more than two years.
Nigeria thanked Switzerland and the International Committee of the Red Cross for helping secure the release of the 82 girls after "lengthy negotiations", the presidency said in a statement.

President Muhammadu Buhari will receive the girls on Sunday afternoon in the capital Abuja, it said, without saying how many Boko Haram suspects had been exchanged or disclosing other details.


Bad idea.
But ... but ... they're so diverse
:
The problem for Justin Trudeau is that his government is increasingly open to the charge that it is governing by optics – that it has put people in place because they tick boxes, rather than because they have the ability and experience to run complicated government departments. ...

Anyone watching Question Period last Thursday must have come away with grave concerns about the competence of the party in power.

Rona Ambrose, the interim Conservative leader, attacked the government in predictable fashion over the defence minister's "embellishment" of his service record in Afghanistan.

In Trudeau's absence, the calls for Harjit Sajjan's resignation were fielded by … Harjit Sajjan. ...
(
Sidebar
: yeah, that's because Trudeau is an insufferable pu$$y.)
That's the problem with a template. It will only make some of the tribalists happy and none of the electorate who expect their members of Parliament to - you know - shut up and do what they are paid to do.
Because Obama and Clinton are classless boors who seek glory, not duty
:
For some — obviously Hillary and Obama — politics is not a calling or a career; it is an obsession. A prime component of that obsession is that regardless of defeat (Hillary) or completion of term (Obama), their country or the world still has need of them. The modesty of retirement from the public eye, the courtesy of stepping aside for the duly elected victor, or leaving other countries to their own political business, are moves that do not occur to them. Politics owns them.

It's not likely two of the world's most famous politicos would deign to take up the example of a leader from a less rambunctious country than their own, a leader who — having weathered the joys and storms of office — once defeated, leaves the world of politics to turn as it will without him. Stephen Harper is not flitting about Canada these days dropping advice on leadership campaigns, excoriating premiers he doesn't agree with, or for that matter, commandeering the Eiffel Tower to do a campaign video for the benefit of the French electorate.

Instead, having had his time, he observes a decent decorum, preserves the dignity of the office he held by a modest and becoming reticence to further engage in the partisan arena. And, contra Obama and Hillary, leaves his own and the other countries of the world unmolested by the thought that they cannot struggle on without him. Harper, in this respect, is a model.
No,
Trudeau will never do that
because (1)
he only works once a week
and (2) he doesn't handle confrontation well:
Tensions flared in a Manitoba border community as two Conservative members of Parliament called on the prime minister to visit Emerson and get a first-hand look at the influx of refugee claimants coming in from the United States through fields and ditches.
Tough talk on Canada's part is not helpful
:
U.S. Commerce Secretary Wilbur Ross said on Saturday that threats of retaliatory trade actions from Canadian officials "are inappropriate" and will not influence final U.S. import duty determinations on Canadian softwood lumber.



"We continue to believe that a negotiated settlement is in the best interests of all parties and we are prepared to work toward that end," Ross said in a statement issued by the Commerce Department.
On Friday, Canadian Prime Minster Justin Trudeau said his government would study whether to stop U.S. firms from shipping thermal coal from ports in the Pacific province of British Columbia in response to the lumber duties.

Canada also is considering duties on exports from Oregon such as wine, flooring and plywood, a source close to the matter told Reuters, citing the role played by U.S. Senator Ron Wyden, an Oregon Democrat, in pressing for the lumber tariffs.

Trade relations between the United States and second-largest trading partner Canada have soured since the Commerce Department in late April imposed preliminary anti-subsidy duties averaging 20 percent on Canadian softwood lumber imports.

The long-running dispute centers on U.S. lumber producers' charges that lower-cost Canadian competitors benefit from an unfair government subsidy because Canadian timber is mostly grown on public lands.

Ross said in his statement on Saturday that the Commerce Department's decision "was based on the facts presented, not on political considerations."

"Threats of retaliatory action are inappropriate and will not influence any final determinations," Ross added.
So shut up, Canada.
Why not ask Trudeau to give up his inheritance
?

There's reason to believe that we have gone too far. The rising tax burden – represented by, among other things, a later Tax Freedom Day – is undermining economic competitiveness and related outcomes such as investment, entrepreneurship, and job creation.

That the New Brunswick government had to reverse its hike to the province's top tax rates and the Trudeau government has delayed plans to further raise taxes on high-income earners is a sign that policymakers realize we've crossed a proverbial line.

And it shouldn't come as a surprise. It's a widely-held view that if you tax something, you're bound to get less of it. This is incidentally the underlying idea for a carbon tax. Putting a tax on carbon is supposed to lead to fewer emissions.

Yet, for some reason, we don't tend to apply the same thinking to income taxes or capital taxes even though a major body of research shows the outcome is the same. Higher marginal tax rates lead to less economically-productive activities (such as work or investment), more tax planning, or both. There's some debate about the extent but none about this basic premise.

A better option is to shift our focus from a zero-sum debate about "fair share" to a broader one about enabling economic opportunity. It's not to say that we shouldn't care about those with fewer opportunities or who need help climbing the economic ladder. But it is to say that's different than pulling successful people down the ladder.

It's ultimately about equality of opportunity rather than equalized results. This bottom-up vision should transcend some of these more intractable debates and bring the Left and Right together.
Most importantly: an agenda for broad-based opportunity or "inclusive growth", as the Trudeau government has dubbed it, can also make a meaningful difference for those without pre-existing economic and social advantages. This is a preoccupation worthy of our politics.
You could tax those on the Sunshine List seventy-five percent of everything they earn and still not have enough for social programs that only create dependency.
And let's not forget how higher taxes make things hostile for potential investors in the economy.
Junk science
should never be a basis for
public policy
:
Meeting Trudeau's 2020 target would mean reducing Canada's emissions by 109 Mt annually, the equivalent of shutting down Canada's entire electricity sector (79 Mt of annual emissions) plus 41% of the agriculture sector (73 Mt of annual emissions), in less than four years.

To reach its 2030 target, the Trudeau government would have to reduce current emissions by 205 Mt annually, the equivalent of shutting down Canada's entire transportation sector (173 Mt of annual emissions) plus 66% of the waste disposal sector (48 Mt of annual emissions), in less than 14 years.
Because it is easier to throw money at a problem than actually fix it
:
Consider that Ontarians today can expect to wait an astonishing 15.6 weeks, according to a Fraser Institute study, between referral from a general practitioner to actually receiving treatment.

Not only is this wait remarkably long in absolute terms, but contrasts sharply with the experiences of patients in other countries with universal health care.

For example, a recent analysis of 11 health care systems (all universal except, some may argue, the United States) found that:

Ontarians were less likely to secure an appointment with a doctor on the same day or the next day, were more likely to spend more than four hours in an emergency department, and were more likely to wait more than four weeks for an appointment with a specialist, compared to residents of the average country in the group (faring notably worse than patients in the top-performing systems).

While some might argue this performance justifies the government's spending increases on health care, past performance suggests otherwise.

During much of the 2000s the Ontario government increased health care spending at an unsustainable rate that outpaced spending on other programs and the province's economy.

As a result, health care grew to consume a larger proportion of Ontario's program spending and provincial GDP between 2000 and 2016.

Unfortunately, wait times failed to meaningfully improve.

Although there were some fluctuations during this period, the 15.6-week wait recorded last year was actually longer than the 13.9-week wait in 2000-01.

While a long string of deficits and mounting debt appeared to have encouraged Queen's Park to finally slow the rate of health care spending growth in recent years, Ontario's most recent budget suggests a pivot back to the freer spending past.

Apparently the government has forgotten that throwing more money at the problem didn't solve the problem the last time.

Then there's "free" prescription drugs for Ontarians under 25 — a group that includes not just children, but individuals old enough to vote, drink, serve in the military and get married.

While there's certainly a case to be made for ensuring that children under the age of 18, and anyone who is fiscally vulnerable irrespective of their age, can access necessary medications regardless of their (or their caregiver's) ability to pay, the province already has programs to meet these needs.

In fact, Ontario's Trillium Drug Program does this far more efficiently by covering individuals "who spend approximately 3% to 4% or more of their after-tax household income on prescription-drug costs."

And let's not forget the potential for prescription drug abuse if pharmaceuticals are "free" for young adults.
And now, we've all had bad kitchen experiences.
Let one share in the misery
.