Always something going on
...
What is it with terrorists and malls
?
Gunmen stormed into a Baghdad mall on Monday after setting off a car bomb and launching a suicide attack at its entrance, killing at least 18 people and wounding 50 in the city's mainly Shiite east, Iraqi officials said.

The officials initially described the attack as a hostage situation, estimating that 50 people were trapped inside the complex. But Iraqi forces soon surrounded the building and landed troops on the roof. They clashed with the attackers inside, killing two of them, arresting another four and declaring the standoff over.
Remember - a pipeline in the stable nation of Canada
went against every environmental belief Obama has ever had
:
The PowerAfrika project would stretch 900 km from Lokichar in northern Kenya to the port of Lamu on the Indian Ocean. It would run through the Great Rift Valley, an environmentally sensitive area that is a crucial habitat for endangered species and a source of essential tourist revenue. Tullow Oil Plc, jointly with Africa Oil Corporation, is said to have discovered 600 million barrels of crude in the South Lokichar basin, but has been reluctant to begin drilling because of the low price of oil. Transport would also be precarious – the alternative to a pipeline is to truck oil to a railway line that would move it to the coast.

Rather than condemn the plan as a danger to the environment, the U.S. has pledged to help raise US$18 billion to see it through. Reports from Nairobi indicate that the U.S. ambassador, Robert Godec, met with Kenyan energy secretary Alfred Keter a week ago to offer Washington's support.
Saudi Arabia is already an ISIS state with fewer ski masks
:

Saudi Arabia recently conducted its largest mass execution in 30 years. Among the most notable fatalities was Nimr Baqir al-Nimr, a Shia who has oft been critical of the Saudi government. Never missing an opportunity stress its own importance in the region, protests soon began in Iran, where Saudi diplomatic posts were attacked. The two countries broke off diplomatic ties; several other Middle Eastern countries followed Saudi Arabia's lead, isolating Iran. Iran then accused Saudi Arabia of attacking its embassy in Yemen. It's the worst diplomatic crisis the Middle East has seen in … a few weeks, perhaps.

Saudi Arabia, long an uncomfortable Western ally, is on the verge of an economic shift that may result in a more stable nation and an emerging regional hegemon. Or — as its more frantic critics worry — the country is on the cusp of protracted decline and eventual state failure. These mass beheadings and political spit matches with Iran are worrying omens.
Canadian jailed in North Korea tries to buck up
:
A Canadian pastor who's spent nearly a year in a North Korean jail looked gaunt and downcast as he told CNN that he's "gotten used to" working eight hours a day, six days a week, alone, digging holes.

Hyeon Soo Lim was sentenced in December to life in prison and hard labour for crimes against the reclusive state. He's been in Korean detention for almost a year, after he first disappeared in February of last year while on a humanitarian mission in North Korea. In the CNN interview, which aired Sunday, he said he receives regular medical attention and three meals a day at a labour camp where he is the sole prisoner. However, it's unclear how much of what Lim said was under duress as CNN said the network presumed North Korean officials were listening into the interview.

"The labour was hard at first, but now I've gotten used to it," Lim told the American broadcaster. The interview took place in a Pyongyang hotel, where jail guards frog marched Lim into a massive board room, complete with glossy table and leather chairs.
Pastor Lim would not have to journey into North Korea if people gave a damn about what went on there and did something about it.
North Korea is the vassal state of the country Trudeau admires. As North Koreans make a poor voters block,
one that can be shifted around behind closed doors
, they are irrelevant.
Carry on.
What?
Only part of the cost
?
Justin Trudeau will reimburse taxpayers for part of the costs of taking his family on a government jet for a Caribbean get-away over the holidays.

The Prime Minister's Office said on Sunday that Trudeau will pay the government for the equivalent economy-class flights for himself and wife and kids to travel to the tiny island of Nevis, where he spent 10 nights at an exclusive resort.
The lazy dauphin (
who inherited his wealth
) has barely been in office for three months and yet he feels that
selfies
wear him out and that he needs taxpayer-funded holidays, just as he needs
taxpayer-funded nannies
and
wasteful trips to France
that
accomplish nothing
.
Well, when it's not your money...
Also
:
The Gallant Liberals are continuing a public-relations blitz to get their "Choices" report back into the spotlight, an effort one anti-tax group says is designed to lead straight to an HST increase.
The Liberals have issued four press releases since Jan. 1 rehashing or elaborating on some of the ideas in the report released last November.




The document lays out a wide range of options to cut spending or raise taxes to eliminate a so-called "structural deficit," a long-term pattern of shortfalls the Liberals peg at $500 to $600 million.




The stark options for cutting include hospital closures and teacher layoffs, while among the seemingly toxic revenue options are imposing highway tolls and boosting the Harmonized Sales Tax to 15 per cent, an increase of two percentage points.
But I thought Canadians knew a thing or two about the cold:



For Manitobans, that means there is no way to drive to Thunder Bay, Ont.




The Nipigon River Bridge has been closed for "an indefinite time due to mechanical issues," according to the Ontario Provincial Police. Reports in Ontario suggest an expansion joint has failed.




As a result, police have shut down Highways 11 and 17 at the bridge, which is located about 100 kilometres northeast of Thunder Bay, Ont.




The estimated duration of the closure is "uncertain" with police noting it could be "possibly days."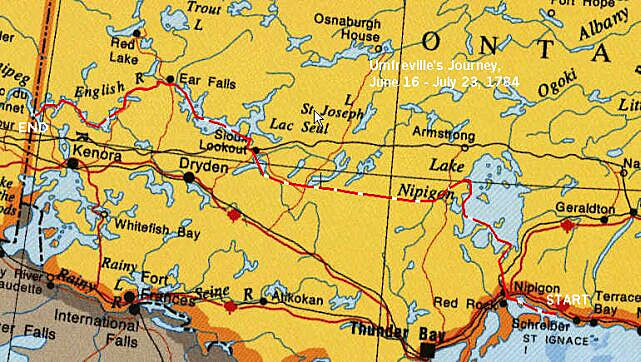 Nipigon, Thunder Bay, carry on.
Ladies and gentlemen,
Mr. David Bowie
: