I know, right?
In the vein of being anti-Harper and pro-terrorist,
the Liberals have decided to drop the appeal against convicted terrorist Omar Khadr's bail
and
to grant Syrian migrants more health benefits than the average tax-paying Canadian does
:
The federal government has decided against pursuing an appeal of an Alberta court's decision to grant former Guantanamo Bay inmate Omar Khadr bail.



The decision came in a joint statement Thursday from Public Safety Minister Ralph Goodale and Justice Minister Jody Wilson-Raybould.




"The government of Canada respects the decision of the Court of Queen's Bench of Alberta, which determined that Mr. Khadr be released on bail in Canada pending his U.S. appeal of his U.S. convictions and sentence," the statement said.




"Withdrawing this appeal is an important step towards fulfilling the government's commitment to review its litigation strategy."
**
The federal Liberals are ripping up a patchwork system of health-care coverage for newly arrived refugees and those seeking refugee status in favour of blanket coverage for all, beginning in April.
Liberal voters wanted this. They voted for it.
The Liberal train wreck keeps building momentum, taking with it villages in its path:
Foreign Affairs Minister Stephane Dion says the Liberal government does not necessarily approve of Canada's sale of $15 billion worth of light armoured vehicles to Saudi Arabia, a country with a dismal human rights record.
(
Sidebar
: yet they did nothing to stop it.)
**
Defence Minister Harjit Sajjan has ruled out cutting the size of the Canadian military, despite the country's bleak economic and fiscal picture.
(
Sidebar
: so, the Liberals will be liquidating ISIS? Of course not! They support ISIS!)
The Phantom speaks
:
Not one existing media company has questioned The Deal they made with the Liberals back in the 1930's. The Faustian bargain that has set the course of this country since the Great Depression is finally coming apart due to social upheaval, government following policies that are destroying Canada and new technology creating competition for the public's eyeball time.
Clearly, the Big Media Buggywhip manufacturers are going to ride The Deal down in flames. Because they are -stupid-.
Faster, please!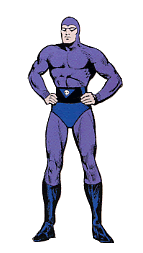 The Phantom has spoken.
This
must be unavoidable otherwise the Liberals would have stopped this in its tracks:
Parliamentarians are on the verge of voting to reject the movement to boycott Israel that has caused controversy in Canada and around the world.




A vote on the matter is scheduled for Thursday in the House of Commons, and the ruling Liberals said they would support a Conservative MP's motion to reject the so-called Boycott, Divestment and Sanctions (BDS) movement, which calls for a boycott of Israel based on its treatment of Palestinians.




Former Conservative cabinet member Tony Clement introduced a motion calling for Canada to reject the BDS movement because it "promotes the demonization and delegitimization" of Israel as a state.
The motion also calls on the government to condemn any attempt by Canadian organizations, groups or individuals to promote the BDS movement at home or abroad.




Global Affairs Minister Stéphane Dion said the motion was divisive, but said the government would support it anyway because it also believes the movement is harmful.
Whatever gets the revenue flowing
:
Ontario plans to allow up to 300 grocery stores to sell wine across the province, starting with 70 locations slated to begin this fall, Premier Kathleen Wynne has announced.
What Pope Francis actually said
:
Phil Pullella, Reuters: Today, you spoke very eloquently about the problems of immigration. On the other side of the border, there is a very tough electoral battle. One of the candidates for the White House, Republican, Donald Trump, in an interview recently said that you are a political man and he even said that you are a pawn, an instrument of the Mexican government for migration politics. Trump said that if he's elected, he wants to build 2,500 kilometers of wall along the border. He wants to deport 11 million illegal immigrants, separating families, etcetera. I would like to ask you, what do you think of these accusations against you and if a North American Catholic can vote for a person like this?

Pope Francis: Thank God he said I was a politician because Aristotle defined the human person as "animal politicus." At least I am a human person. As to whether I am a pawn, well, maybe, I don't know. I'll leave that up to your judgment and that of the people. And then, a person who thinks only about building walls, wherever they may be, and not building bridges, is not Christian. This is not in the Gospel. As far as what you said about whether I would advise to vote or not to vote, I am not going to get involved in that. I say only that this man is not Christian if he has said things like that. We must see if he said things in that way and in this I give the benefit of the doubt.
What the same popular press that ignores
what an @$$hole Obama is
said that the Pope said
:
Pope Francis forcefully injected himself into the U.S. presidential campaign on Thursday, assailing Republican candidate Donald Trump's views on U.S. immigration as "not Christian" in a sign of growing international concern at the billionaire businessman's election prospects.
Now, carry on.
But does he vote Liberal
?
The federal government said Wednesday it has found a way to visit a Canadian pastor in a North Korean prison, where he is serving a life sentence.



Hyeon Soo Lim, a pastor with the Light Korean Presbyterian Church of Mississauga, Ont., was recently sentenced by a North Korean court to life in prison at hard labour for what it called crimes against the state.




Joseph Pickerill, a spokesman for Foreign Affairs Minister Stephane Dion, said consular officials have managed to provide assistance to Lim and his family.




"We are grateful that we were able to visit him," Pickerill said in an email, but he did not elaborate. "In the interest of Mr. Lim's case, no further information can be shared."
And now,
an interactive guide to beer
. Enjoy.