The story so far...
The RCMP and CSIS have launched investigations into spying and tracking cell phones on Parliament Hill
:
Public Safety Minister Ralph Goodale says the RCMP and CSIS have launched investigations in response to a CBC News/Radio-Canada report, which revealed that someone is using devices that track and spy on cellphones in the area around Parliament Hill. ...

The devices work by mimicking a cellphone tower to interact with nearby phones and read the unique ID associated with a phone.
Anything like
this
?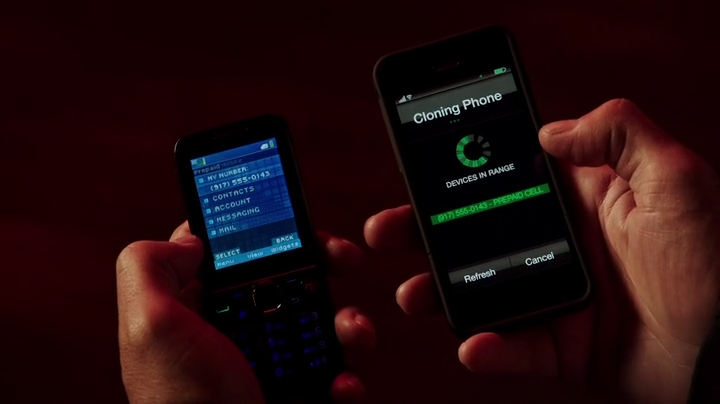 Why would anyone want to spy on the government
?
The death toll in Saint Petersburg has risen to fourteen
:
A 22-year old suicide bomber born in the former Soviet republic of Kyrgyzstan was behind a blast on the St. Petersburg subway that killed 14 people, Russian investigators said Tuesday.

There was no immediate claim of responsibility for the Monday afternoon attack, which came while President Vladimir Putin was visiting the city, Russia's second biggest and Putin's hometown.

Russia's health minister on Tuesday raised the death toll from 11 to 14 and said 49 people are still hospitalized. Authorities did not say whether the suicide attacker was included in the death toll. The City Hall said there were several foreign nationals among those killed and injured, but would not offer detail. The foreign ministry of the Central Asian nation of Kazakhstan said one of its citizens has been killed in the attack.
Had this been France, Britain or Germany, there would be cement barriers erected and the Muslim community would be worried about backlash that never seems to come.
The perpetual appeasers in the West surely must offer some kind of advice for the good citizens of Saint Petersburg.
If they don't, they'll have people like
Ayaan Hirsi Ali
filling their heads with what actually goes in mad theocratic states:
As someone once said, Ayaan Hirsi Ali is everything the identity-group fetishists profess to dig: female, atheist, black, immigrant. But, because she does not toe the party line on Islam, her blackness washes off her like a bad dye job on a telly anchorman - and so do her femaleness and godlessness and immigrant status. And in the end she is Charles Murray, or Geert Wilders - or even David Duke. A black Somali woman is, it turns out, a "white supremacist".

Ayaan Hirsi Ali is someone who fled genital mutilation and arranged marriage in a backward, barbarous society to come to the west and live in freedom. Her first stop was the Netherlands. But the director of the film she wrote, Theo van Gogh, was murdered in the street, and the man who shot him then drove two knives through what was left of his chest pinning to it a five-page death-threat promising to do the same to Ayaan. So she was forced to leave the Netherlands, and has lived with round-the-clock security ever since. Now she has to cross Australia off the list, too. Where's next? Can she speak in Sweden? Or Canada? Ireland or Germany? She left Somalia to live as a western woman, only to watch the west turn itself into Somalia, incrementally but remorselessly, at least as far as free speech is concerned.
Speaking of Sweden, that nation-state corpse east of Norway ...
Sweden is all over
this
:
Imam says unveiled women go to hell
As one can tell,
Swedes are very open to people like this imam
:
Feminists in Stockholm are leaving areas like the notorious migrant-heavy no-go zones of Husby and Tensta because they say religious fundamentalists now rule those suburbs.
Damn Islamophobes!
I thought
Iqra Khalid
's
Nazism
Motion 103 was supposed to get rid of all of this.
Otherwise, stories like
this
....
The case of a British Jewish child forced to leave his Berlin school after being subjected to anti-Semitic violence has provoked outrage and soul-searching in Germany.

The 14-year-old, who cannot be named under child protection laws, was beaten, kicked and threatened with a replica gun after he revealed to fellow pupils that he was Jewish.

He endured a campaign of intimidation by Muslim pupils who told him "Muslims hate Jews. All Jews are murderers."

His British mother, who asked not to be named to protect the identity of her son, told the The Daily Telegraph the school had done little to stop the bullying.

"They told us this is normal for adolescents from this background, that they're just trying to find their identity," she said. "But it shouldn't be normal. I've never experienced such direct anti-Semitism before in all the years I've lived in Germany."

The case, which follows several incidents in which people wearing skullcaps or other outward signs of Jewishness have been beaten on the streets of Berlin, has prompted concern over the extent of anti-Semitic feeling in the Muslim community.

"In some German mosques, anti-Semitism is being actively encouraged," said Josef Schuster, head of the Central Council of Jews in Germany.
... will give others the impression that Islamists are bunch of Jew-hating, woman-hounding savages.
What to do?
And
:
Social media users have slammed a Muslim teen activist who was accepted into Stanford University after writing "Black Lives Matter" 100 times in his application, with some saying a black applicant wouldn't have been accepted.

Ahmed was accepted into the university. "Everyone who reviewed your application was inspired by your passion, determination, accomplishments and heart," read a letter from Stanford posted on his Twitter.

The student, who claims also to have been accepted at Princeton and Yale, explained to Mic why he wrote the slogan so many times on his application: "My unapologetic progressivism is a central part of my identity, and I wanted that to be represented adequately in my application."

He added: "To me, to be Muslim is to be a BLM ally, and I honestly can't imagine it being any other way for me. "Furthermore, it's critical to realize that one-fourth to one-third of the Muslim community in America are (sic) black … and to separate justice for Muslims from justices for the black community is to erase the realities of the plurality of our community."

But not everyone was touched by such a virtue-signaling move from Ahmed—with some people suggesting that an actual black student would never be able to get away with writing that on their application to an elite university.

"Yeah I'm not sure I find this cute or heartwarming, no way a black kid could get rewarded for doing the same thing," wrote Zoe Samudzi on Twitter. "When I/we talk about black struggle being used by non-black folks for social capital and material gain, this is what's meant by it."
Sit back and watch the train wreck.
Moving on...
You know it's bad when even the CBC won't absorb your gut-punch
:
There were no seat changes in Monday's federal byelections, but the governing Liberals took a hit in all five of the contested ridings — marking their worst byelection performances so far under Justin Trudeau.

The Conservatives saw gains in three of the five ridings while the New Democrats took hits of their own in all but one, leaving the Conservatives as the winners of the night.
Ontarians will always vote for the Liberals (
which is why Kathleen Wynne can joke about polls that would make normal people nervous
). Unions and emotional retardation have made cockroaches of the Liberals all, but clearly not everyone feels that the Liberals represent them. Some really think that the best things in life are free, hence their support for the NDP, and others are sh-- scared that their grandchildren will never be able to retire.
Well, you let it happen, Canada. Own it.
Also in "Liberals are so corrupt that banana republics sing folk songs about their sleaze":
Some of the money taxpayers paid as a result of Prime Minister Justin Trudeau's controversial Bahamas vacation went to a billionaire Trudeau has described as a close family friend.

Money listed in documents tabled in the House of Commons as "per diems" for a tour technician who accompanied the prime minister was actually paid to the Aga Khan who owns Bell Island.

"The $1,604 is the total amount paid to the owner of Bell Island for the technician's 12 day stay ($100 US x 12 days)," wrote Privy Council spokesman Raymond Rivet following questions from CBC News.

The $1,604 was part of the $127,000 that Trudeau's vacation ended up costing the government.
Good
:
The State Department said on Monday it was ending U.S. funding for the United Nations Population Fund, the international body's agency focused on family planning as well as maternal and child health in more than 150 countries.
The latter is not as big a concern as the former.
I have yet to see
any plan
that results in Putin being truly accountable for his actions:
Barring travel, denying visas, and seizing assets are just a few proper steps in that direction that Canada has already taken. The American and British governments have already gone further. A Magnitsky Act has passed in the United Kingdom and the United States, where it was championed by Arizona's Sen. John McCain, who has been very active and outspoken on Russia and the threat they pose to world order (he once memorably described the country as "a mafia-run gas station masquerading as a country"). He and others in Congress have led the charge to demand personal and political accountability.
This
won't end well:
The online ad reads like something only a metallurgist could love: an offer to sell 22 pounds of highly pure lithium 6 every month, set for delivery from the port of Dandong, China.

But it caught the attention of intelligence agencies around the world for a simple reason: Lithium 6 offers a fast way to turn an ordinary atom bomb into a hydrogen bomb, magnifying its destructive power by up to 1,000 times. The seller listed in the ad — who even provided his cellphone number — was identified in a recent U.N. report as the third secretary in the North Korean Embassy in Beijing.

When President Donald Trump meets with President Xi Jinping in Florida this week, administration officials say, his top agenda item will be pressing China to sign on to the most powerful set of economic sanctions ever imposed on North Korea over its nuclear weapons and ballistic missile programs. Trump has repeatedly vowed to stop the North's nuclear efforts, telling The Financial Times in an interview published Sunday: "If China is not going to solve North Korea, we will. That is all that I am telling you."

But experts say the offer to sell excess lithium is evidence that North Korea has produced so much of the precious material that it is too late to prevent the nation from becoming an advanced nuclear power.
Also
:
So is the danger of a power struggle erupting if Kim is ousted, by American action or Chinese subversion. Nobody knows what the internal dynamics of Pyongyang politics are, if it even has any and isn't just an amorphous heap of demoralized terrified courtiers trying not to get fed to dogs. But it's almost impossible to imagine any new regime worse than the present one, or less concerned about reasonable relations with its Chinese neighbour. In any case, it's one more worry for China, not us.
China needs North Korea as a buffer state, mad leader or no. Should the North Korean military leadership man up and oust Kim themselves, that might save any bad feelings of American or Chinese intervention.
This will get worse before it gets better.
See -
this
is why
Andrew Lincoln
needs to stay in England:
Hundreds of years ago, in North Yorkshire, England, there was a small village called Wharram Percy. There were two rows of houses, one shorter than the other, and church, with a churchyard, but they've long since disappeared. By the 16th century, the village was abandoned.




In the 1960s, when archaeologists worked to excavate the village, they found a strange group of human bones. These bones were buried outside the churchyard, near the end of one row of buildings. There were 137 bones in the excavated pit, belonging to at least 10 people, ranging in age from 2 or 3 to 50.




For many years, no one knew exactly what to make of these bones, but now a team of archaeologists from Historic England and the University of Southampton have published a new theory about them: these bodies were burned and mutilated after death to keep them from becoming reanimated corpses.
(
Merci
beaucoup
)