Budget
? No, unicorns:
Beyond these shell games, the Liberals are massively increasing borrowing over the next three years, hiking it by $18 billion to $96.5 billion. That's 23% higher than the $78.5 billion the Liberals said they would need just one year ago.

This, no doubt, will be part of their political slush fund for bribing us with our own money in Wynne's next budget, which will come down shortly before next year's election in June.

It's the same trick Wynne is using to "lower" our electricity bills starting June 1 by 17% (plus the earlier 8% HST cut on Jan. 1) by racking up $25 billion in new debt to be paid back by taxpayers.

Despite Wynne's claim of balancing the budget this year, Ontario's total debt will still increase by $11.5 billion in 2017-18 to $311.9 billion, with another hike of $12 billion next year, because of debt servicing costs.
So the promises for
universal drug plans for the under-24s
(how will they pay for it? Oh, yes!
Killing off the elderly
and
the pre-elderly
!) and
these spaces that magically opened at child-minding centres
is about as plausible as an opera-singing unicorn that has fielded questions on
this debt-creating budget
.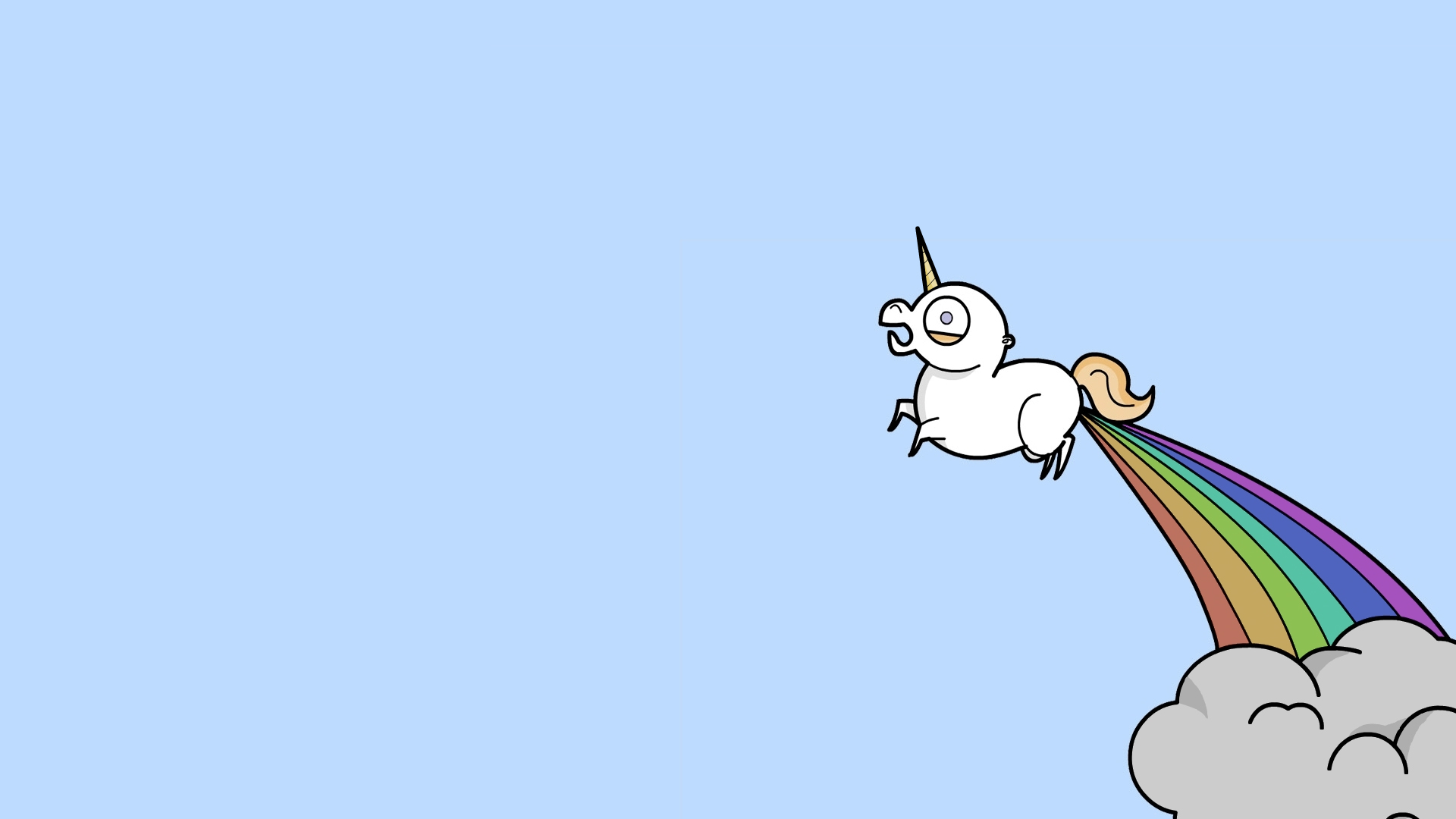 Unicorns fly, too.
The most transparent government in the land
:
Ethics commissioner Mary Dawson is no longer investigating Justin Trudeau's controversial cash-for-access fundraisers, although she refused to answer questions on why she seems to have questioned only the prime minister and not anyone else involved in the alleged ethical breaches.

The National Post obtained copies of letters Dawson sent to interim Conservative leader Rona Ambrose and then-NDP ethics critic Alexandre Boulerice, both of whom submitted formal complaints about the prime minister's fundraisers. In the letters, Dawson says she asked Trudeau for a list of fundraiser attendees as well as a description of his and his staff's discussions with the wealthy businesspeople who attended his events and then received favourable decisions from the Trudeau government.

"After carefully reviewing the information and documents provided by Mr. Trudeau in response to my request … I will not be looking further into this matter and so informed Mr. Trudeau," Dawson wrote in her letter to Ambrose dated Feb. 14.
I repeat myself
:
... the same ethics commissioner who cleared Trudeau's speaking engagements and fees taken from non-profit organisations and schools is the same person whose term has been recently renewed and who must now decide if the prime minister did anything wrong meeting with a billionaire who has received huge amounts of money from the current government.
Also in Liberal corruption news:
Canadian ministers had high-level discussions and a private dinner this week with powerful Chinese officials, including the vice-premier who was seated next to President Xi Jinping at Donald Trump's Mar-a-lago resort at the beginning of the month.
(
Sidebar
:
yeah, that sounds familiar
.)
**
Defence Minister Harjit Sajjan has apologized to Canadian, American and Afghan troops that he served with in Afghanistan for claiming that he was the "architect" of Canada's most famous and bloodiest combat operation of that war.
So that this corruption can carry on for another few years
:
To deal with the unprecedented spike in landed asylum claims from aspiring refugees to Canada, Trudeau government officials are working on a plan to accelerate refugee applications by bypassing some of the important screening and vetting measures currently used by Canadian officials.

According to two senior sources — both former high-ranking officials in the department of Immigration, Refugees and Citizenship Canada, the new policy would fast-track and quickly accept asylum claims from countries with historically high acceptance rates into Canada by the Immigration Refugee Board (IRB).

Examples of countries that could fall under this category include Pakistan, Syria, Iraq, Libya, Afghanistan, and Eritrea.

According to a notice quietly posted on the IRB website last month, the government is working to fast-track applications.

"As a result of rapidly increasing refugee claims, global instability and a backlog of new refugee claims, the IRB will be changing its approach for scheduling RPD (Refugee Protection Division) hearings beginning at the end of March 2017," the notice says.

It goes on to state that, under the new forthcoming process, "certain claims identified by the RPD as straight forward will be scheduled for a short hearing."
Did Trump relent or did Trudeau blink
?
President Donald Trump said on Thursday he pulled back from the brink of killing the 23-year-old trade pact with Canada and Mexico after requests from their leaders and expressed optimism about winning better U.S. terms in a renegotiated deal.
I'm betting on the blink thing.
A smart leader would ask some hard and fast questions about protectionism, trade and tariffs.
But we have Trudeau, so ...
Ann Coulter should give her speech with a bullhorn on a rooftop
:
Ann Coulter says she was forced to cancel her speaking event Thursday at the University of California, Berkeley amid concerns of violence but might still "swing by to say hello" to all her supporters.

Police and university officials said they were bracing for possible trouble whether Coulter comes to campus or not, citing intelligence and online chatter by groups threatening to instigate violence.
If the police and the university don't want to do their jobs, then there is no need to give them money.
What will happen is that a woman will bleed out after administering her post-coital birth control and then some jackanapes will demand more publicly-funded abortuaries
:
An international advocacy group concerned about restrictive laws in the United States plans to help women self-induce abortions at home, offering online advice and counseling about how to use medications that can terminate their pregnancies.
What Pope Francis needs
is his
Pope Benedict moment
:
The theological challenge is less delicate but more important in the long run. El-Sisi gave a landmark address in January 2015 in which he called for reform in Islam, specifically to address the cancer of religious violence — directed not only at Christians but within the house of Islam itself. It is significant that the president would recognize the need for theological reform, but it is a task that is beyond his competence.
Whoever owns a car in North Korea races to the pumps before China cuts them off
:
An acute shortage of gasoline in the North Korean capital of Pyongyang that has sparked price hikes and hoarding is raising fears of potentially crippling pain at the pumps if things don't get better soon — and driving rumours that China is to blame.

The shortage, which is extremely unusual if not unprecedented, began last week when signs went up at gas stations around the city informing customers that restrictions on sales would be put in place until further notice. With no indication as of Wednesday night of when the restrictions might be lifted — or why they have been imposed — drivers continue to scramble to fill up their tanks and whatever other containers they can find.
The capital Pyongyang
It is to laugh
: