It is rumoured that Jason Kenney will leave federal politics and perhaps run provincially
:
Conservative MP Jason Kenney is poised to announce this summer that he will leave federal politics, fuelling expectations that he intends to run a campaign to unite the right in his home province of Alberta.
If I were Jason Kenney, I would leave the cesspool behind and not look back.
Another broken promise
:
Prime Minister Justin Trudeau refused to say on Wednesday whether his government will hold an open competition to replace Canada's CF-18 fighter jets — despite having made it one of his key election promises.
Whip out
a solution, Justin.
I'm not seeing a problem
here
. One event celebrates the entirety of the town, the other only a fraction:
The Pioneers Day parade shuts streets in Steinbach, a rural area known as the bible belt of Manitoba, but the city's first pride march is being forced on to the sidewalks.

RCMP denied Steinbach Pride a special events permit for its July 9 event, refusing to temporarily close the road it wanted to march along.

"There's a strong possibility there's going to be construction on the street at that time, so therefore one of the two lanes will be restricted. We can't close the street totally because it's on a Saturday and it's a busy area," RCMP Sergeant Joanne Ryll said.

"By all means they can have their march, but they must have it on the sidewalks."

While the group has agreed to stay off the streets, Michelle McHale, an organizer of Pride March for Equality, said the city closes roads for many other celebrations.

"They just closed the city — on that street we requested — last weekend for Summer in the City," McHale said, referring to the weekend-long downtown festival.

"There's a lot of unspoken rules in this community; a public display is important so people can see that you can also be out and okay."
One could always go to
Istanbul
(
not Constantinople
).
Mexico is one of the top oil-producing states in the world
. It relies less on renewable energy resources than Canada and the US do.
It even uses coal from Texas to fuel coal-fired plants
.
How is any of
that
going to affect the thousands of illegal immigrants having flooded or about to flood
Canada
and the US?
Prime Minister Justin Trudeau, U.S. President Barack Obama and Mexican President Enrique Peña Nieto are set to meet June 29 in Ottawa for the first North American Leaders' Summit in over two years.
Also:
from the same woman who was shamed into not censoring the obvious
:
In March, The Daily Signal reported, U.S. Attorney General Loretta Lynch told a Senate committee that "not only has she discussed internally the possibility of pursuing civil actions against so-called 'climate change deniers' but she has 'referred it to the FBI to consider whether or not it meets the criteria for which we could take action.' "
I'm sure Mrs. Lynch is glad to see others are hopping on that particular band wagon.
A senate committee urges that Canada take in more North Korean refugees
:
North Koreans are subject to arbitrary arrests and detention. Their freedom of movement is restrained, their privacy rights are non-existent and they cannot speak their minds. They live in a country isolated from the world.

About 1,000 North Koreans will defect this year — a dramatic drop from years past due to tightened border security. For those who do escape, their nightmare has just begun.

In these grim circumstances, the Senate Committee on Human Rights urges the government to amend the Immigration and Refugee Protection Act to allow North Korean defectors to qualify for refugee status in Canada.

In the short term, the committee is also recommending that the Minister of Immigration use his powers under the Act to allow the entry into Canada of the most vulnerable North Korean defectors.
It is doubtful that Trudeau will be moved into doing so for the following well-known reasons:
-
like his father
,
Justin Trudeau admires China's dictatorship
, something he has said openly. It is doubtful that Trudeau would do anything to irritate China like accepting in North Korean refugees who would testify about North Korea's dictatorship and China's willingness to send North Korean refugees back to a certain death.
-
when a member of the Canadian press was attacked by China's foreign minister
,
Foreign Affairs Minister Stephane Dion did nothing to contradict him nor did he defend the journalist
.
A middling statement about this matter was made days after
. Neither Canada's interests, rights nor its people were defended by either Trudeau or Dion.
-
the Trudeau government has made every effort to repeal or blot out what was accomplished under the previous prime minister
. It stands to reason that
the Tory plan to re-settle North Korean refugees stranding in southeast Asia
will not be fulfilled.
-Trudeau made it clear that prioritising religious minorities from ISIS-controlled regions (
a fight he withdrew from soon after the election
) was "
disgusting
" even
though the majority of migrants from those regions are of one particular group
.
Like Israel, North Korean refugees no longer have a "
special friend
" in Canada.
Aid from the UN is not helping North Koreans at all
:
What discourages in-kind aid is the grim reality that 21 years of U.N. aid haven't solved North Korea's food crisis, and the other grim fact — that U.N. agencies are still overlooking the real causes of the crisis and blaming weather and sanctions, just as Pyongyang demands of it. And if the aid agencies are so cowed by Pyongyang that they're willing to lie to the world, what other compromises have they made with the truth?
(
Kamsahamnida
)
I keep saying that sooner or later, North Korea is going to get it right
:
North Korea took a significant step Wednesday in the development of a powerful ballistic missile intended to reach U.S. bases in the Pacific, launching one of the weapons about 1,000 kilometres (620 miles) high after five failed attempts in recent months.



The North's suspected Musudan tests worry Washington and its allies, Tokyo and Seoul, because the missile's potential 3,500-kilometre (2,180-mile) range puts much of Asia and the Pacific, including U.S. military bases there, within reach.




Japanese Defence Minister Gen Nakatani said the most recent launch demonstrated a "certain level of capability," and could lead to a further strengthening of North Korea's ballistic missile capabilities that can cover Japanese territory.




Each new test — apparently linked to a command from North Korean leader Kim Jong Un — likely provides valuable insights to the North's scientists and military officials as they push toward their goal of a nuclear and missile program that can threaten the U.S. mainland. Pyongyang earlier this year conducted a nuclear test, its fourth, and launched a long-range rocket that outsiders say was a cover for a test of banned missile technology.




A statement from South Korea's Joint Chiefs of Staff said a suspected first Musudan launch from the east coast city of Wonsan failed. It didn't elaborate, but Japan's Defence Ministry said the missile fragmented and pieces fell into waters off the Korean Peninsula's east coast.




Later Wednesday, the South's military said the North fired another suspected Musudan, which flew about 400 kilometres (245 miles). Seoul didn't immediately classify this launch as either a success or failure.




Japan's Defence Ministry said that its radar analysis found that the missile reached an altitude exceeding 1,000 kilometres (620 miles), which suggests it was a Musudan missile.




"We have to see it as a success," Lee Choon Geun, an analyst at South Korea's state-funded Science and Technology Policy Institute, said of the second launch. "No other (previous) missiles fired by North Korea have ever flown that high."
I said before that I think this woman will be out by Christmas
:
One image — a distraught woman, face buried in her hands, on a video screen at a London court hearing.

Other images, from social media, of a seemingly happy life filled with friends and family.

The contrasts involving the woman charged after a dead baby was found in a garbage dumpster in London last week, triggering an urgent police appeal to find the mother, could not be sharper.

The accused is Samantha Richards, 23, a restaurant and bar server from Amherstburg, near Windsor, nearly 200 kilometres away from London where the infant was found in a grocery bag last Thursday.

She is accused of giving birth to an infant in a northeast London home and disposing of the baby's body. It's still not clear when the baby died — before, during or after the birth — or how.

Nor is it clear how far along the pregnancy was before the baby was born.
Yet another non-vaccination failure
:
A mother who says her baby is hospitalized with whooping cough in Victoria is warning parents who don't vaccinate their children that there can be consequences for other kids.
(SPOILER)
We all know this to be true.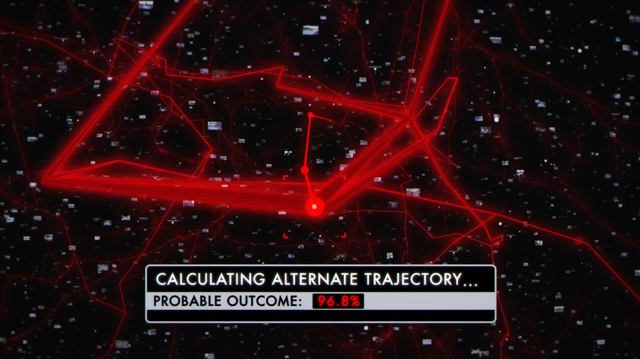 You are being watched incognito...