During the 2015 federal elections, Justin Trudeau promised three deficits, that is, three periods of debt. People heard this and voted for him anyway:
The federal government ran a deficit of $12.7 billion over the first eight months of its 2016-17 fiscal year — compared with a $1-billion surplus during the same period a year earlier.



The shortfall was due to a $14-billion surge in expenses, including a $7.1-billion increase in direct program costs to the treasury, the Finance Department latest monthly fiscal monitor showed Friday.




The double-digit deficit figure wasn't a surprise since the Trudeau government has pledged to run deficits over the coming years as it tries to boost the economy through infrastructure investments and larger child benefits.
Do not take sides but watch as train wreck that is Ontario unfolds
:
At a quintessential Friday morning press conference at a bus terminal in Richmond Hill, Premier Kathleen Wynne announced she had spinelessly caved to her cabinet and caucus and reneged on a pledge to allow Toronto to toll the Gardiner Expressway and Don Valley Parkway, for fear that her hot shambles of a government might lose votes among commuters in the 2018 election.

Sorry, I mean she announced she's a really excellent listener: "Any leader who doesn't listen to those voices, doesn't listen to the team, … isn't actually leading."

Sorry again, I mean she announced tolls weren't appropriate because she had suddenly realized — since last month, when she said she would approve them — that there aren't enough alternatives for commuters. "Part of the fairness of decisions that we make has to be that people have choices. It has to be that whatever we do is more affordable, not less affordable for people," she said.

I'm just going to pause here to note that the maximum toll anyone has thus far proposed, $5.20 a trip, is about twice as "affordable" as a GO train ride from Burlington to Union Station.

Oh hell, sorry a third time. I'm such a Douglas Downer. Wynne had good news! Beginning in 2019, Ontario municipalities will get a bigger share of the gas tax, doubling from two cents to four by 2022.

That would likely net Toronto about $175 million annually — "the same money" as tolls would have brought in, Wynne said, to fund Toronto's giant list of much-needed transit and transportation projects.
Ontario is financially ruined. It doesn't help that people continually vote for the very government that mismanages their money.
As long PM Hair-Boy can get money from the Chinese,
there will be no cessation of pay-for-play
and anyone who believes that one can make that nauseating man-child see reason is out of their g-d- minds:
The Trudeau government's new rules to expose — but not eliminate — so-called cash-for-access fundraisers are a smokescreen to cover their ethical missteps, Conservatives say.
Trump meets with British Prime Minister Theresa May
:
President Donald Trump on Friday pledged America's "lasting support" to the U.S.' historic "special relationship" with Britain after he emerged from his first meeting with British Prime Minister Theresa May, leader of an ally who seeks to nudge the populist president toward the political mainstream.

May, who said the meeting was the start to building their relationship, announced that Trump had accepted an invitation from Queen Elizabeth II for a state visit later this year with his wife, first lady Melania Trump.

North Korea is re-starting its plutonium reactor
:
Fresh satellite imagery shows that North Korea has apparently restarted its plutonium-producing nuclear reactor, a U.S. website monitoring the communist nation said Friday.

"Imagery from January 22 shows a water plume (most probably warm) originating from the cooling water outlet of the reactor, an indication that the reactor is very likely operating," the website 38 North said in a report.

"Currently, most of the river is frozen over except where this water mixes with the river. Currents carry this mix downstream — visible as a plume of ice-free water. Without being able to measure the water temperature rise or water flow from the reactor, it is impossible to estimate at what power level the reactor is running, although it may be considerable," it said.
Also
:
Thae Yong-ho, the former North Korean deputy ambassador to the U.K. who defected last year, will visit the U.S. in February to meet with officials and experts, the Asahi Shimbun reported Wednesday.

Thae decided to visit the U.S. right after the Donald Trump administration's inauguration to call for strong sanctions against the North Korean regime.

He is also expected to meet U.S. journalists, the daily added.

Since he arrived in Seoul, Thae has consistently expressed his wish to engage in public activities for the democratization of the North.
Thousands of abortion opponents gathered in cold, blustery weather near the Washington Monument Friday and heard Vice President Mike Pence tell the annual March for Life that the Trump administration is determined to advance the fight against abortion.

"We will not grow weary," he said in a ten-minute addresss to the assembled throng. "We will not rest, until we restore a culture of life in America for ourselves and our posterity,"

He said the administration is bent on ending tax-payer funding of abortion and abortion providers.
Elizabeth Poe, the owner of the Joy of Knitting in Franklin, Tenn. — located just outside Nashville — is not here for your pink pussy hats.




On Tuesday, Poe posted on the shop's Facebook page that following this past weekend's Women's March on Washington, D.C., she would prefer that participants and supporters of the protest and its efforts not patronize her shop.




"The vulgarity, vile and evilness of this movement is absolutely despicable. That kind of behavior is unacceptable and is not welcomed at The Joy of Knitting. I will never need that kind of business to remain open," Poe writes. "As the owner of this business and a Christian, I have a duty to my customers and my community to promote values of mutual respect, love, compassion, understanding, and integrity. The women's movement is counterproductive to unity of family, friends, community, and nation."
The tantrum-throwers did not like.
Never mind how much in debt Canada is (
reminder
:
people voted for it
).
Let's fund abortion in brown people countries
because Trudeau doesn't like Trump:
Canada's Liberal government is considering joining the Dutch government's proposed international abortion fund, as part of its commitment to advance "reproductive rights."

After President Trump restored the Mexico City Policy on Monday, Dutch minister of foreign trade and development co-operation Lilianne Ploumen announced her government's intention to launch the abortion fund.
Oh, snap, girl
!
Kellyanne Conway's color-block red, white, and blue Gucci coat was one of the standout looks at President Trump's inauguration. And the piece, created by an Italian fashion house from a design "inspired by the city of London," prompted a deluge of memes and clever quips from the Twitterati and other assorted jokers on social media.




But Conway has a few words for the folks who weren't feeling her 'fit. In an interview with the Hollywood Reporter, the Trump adviser offered her thoughts on the reaction, saying she's "sorry to offend the black-stretch-pants women of America with a little color."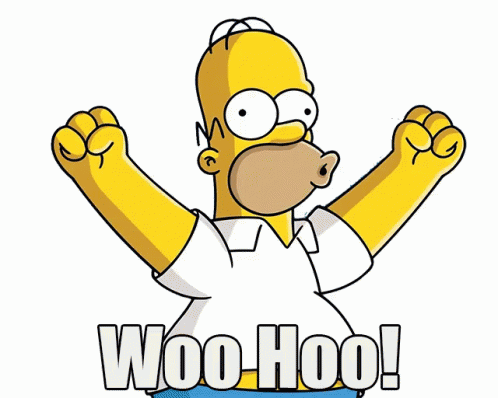 Pphhhhpphhh! No. That would involve reading it:
Nineteen Eighty-Four is often called a "warning," but it is not a book about the path to totalitarianism; after all, it features no noisy public opposition marching in the streets against the regime. (It's important to notice that the world of Nineteen Eighty-Four is not really policed by the police.) Orwell did write that book, and it was called Animal Farm. The polite left is perhaps still not totally comfortable with that one, perhaps remembering that its forefathers, acting on the most honourable patriotic motives, tried their hardest to suppress it. ...

The regime in Nineteen Eighty-Four is very specifically a socialist one, armed with new mass media whose possible abuses Orwell dreaded; it was written after fascism in Europe had been trounced. Austere, Labour-led postwar Britain is an important target of Orwell's satire on "Ingsoc" (HINT HINT), although this is hard even for a fairly aware reader to see from the vantage point of 2017. Orwell had written war propaganda for the BBC: his "telescreens" are at least as much as a semi-private, self-aware joke about contemporary Britain as they are a science-fiction vision.

There must be more suitable weapons with which to arm the public against President Trump. This is not to deny that he does show an outrageous disregard for inconvenient facts, that he will try to build his personal cult, or that he will abuse history. But he will be, in all of this, contradicted and resisted within the U.S. by a civil society and cultural apparatus that remain independent of the state, and even in undisputed control of large parts of it. When a politician lies and misdirects, we ought to object. But one man, even a president, is limited in the harm he can do in a constitutional republic.
If the ovine masses actually understood that
1984
was about communist totalitarianism, they might just collapse in shock.
Ladies and gentlemen, Mr. John Hurt
: