The pinnacle of the work-week
...
The world is often a chaotic and confusing place. It seems less so when something outrageously inane pops up.
Case in point
:
Despite deep overall disapproval of U.S. President Donald Trump, Canadians prefer Trump's approach to managing the economy and national security over the approach of Prime Minister Justin Trudeau, according to a poll taken on the eve of Trump's inauguration.

The poll from Mainstreet Research, provided exclusively to the National Post, is the latest survey to show that a significant majority of Canadians have a dim view of Trump.

But it is the first poll that compares Trump to Trudeau across a range of personal characteristics and policy areas.

Trudeau easily tops Trump among Canadian voters when it come to perceptions of intelligence, compassion, honesty and several other measures.

But on economic policy, 53 per cent of Canadians approve of what Trump is doing versus 43 per cent of Canadians who approve of what Trudeau is doing. Trudeau's "disapproval" rating on economic policy is 41 per cent while Trump's disapproval on this issue is just 22 per cent.

Canadians surveyed by Mainstreet gave Trump 51-per-cent approval and 39-per-cent disapproval on the U.S. president's approach to national security. Trudeau, by contrast had the approval of just 39 per cent of Canadians and the disapproval of 37 per cent.
The same Mainstreet Research firm that proudly reminds everyone that it predicted a Liberal victory in the 2015 election
rides on the "Justin is the bestest 4evur" band wagon despite the fact that people who have met the prime minister declare that he is incredibly stupid.
Note the graph:
Does Trudeau have
any
of those qualities in spades? Really?
One could go on and on and on and on how
Trudeau has demonstrated how incompetent, corrupt, spineless, mincing and vapid
he is but then one would overlook the purpose of this poll: that it is a cheap and ineffective shot at the democratically chosen leader down south. It is the kind of poll that reassures the willfully blind how superior they think they are because some poll that doesn't reflect reality or
the feelings of the majority of the populace
says so. It is as juvenile as
boycotting academic conferences under the pretext of unfair immigration policies
when all one is doing is huffing and puffing and hoping everyone else forgot the lack of moral indignation and action for more egregious abuses against humanity.
But, hey - cheap shots are bull's eyes for virtue-signalling radars everywhere.
Isn't that what it's all about?
Another example of leadership and confidence
:
Premier Kathleen Wynne's government is finally promising to balance Ontario's operating budget next year after nine consecutive deficits.

But if anybody thinks that means an end to growing government debt in Ontario, they should think again.
The fact is the province plans to continue adding billions of dollars in new debt.

Once you factor in the growth in debt the federal government has planned, the burden carried by Ontarians will actually continue to grow even faster than before.
People voted for this and those people are probably the same people who think that Trudeau has the intellectual and moral fitness to be a leader.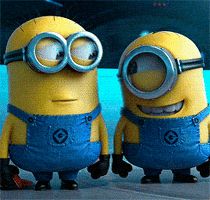 I'm sure Trump cares what Cry-Baby Chrystia Freeland thinks
:
The Canadian government is launching a pre-emptive warning for American policy-makers considering a tax on cross-border trade: If you hit us, prepare to be hit back.

As she concluded a two-day trip to Washington, Foreign Affairs Minister Chrystia Freeland said Wednesday that she told U.S. politicians that Canada would strongly oppose new tariffs — and would respond in kind.

That early warning comes as Congress begins a debate on a once-in-a-generation reform of corporate taxes, following a series of stalled efforts over the years under successive legislatures and administrations.
For some reason, I am not surprised:
Less than two weeks after a judge imposed a terrorism peace bond on him, an Ottawa man is back in custody after allegedly violating the conditions he was supposed to obey.

The RCMP arrested Tevis Gonyou-McLean, 25, on Friday on charges he had broken his curfew on Nov. 1 and possessed a "computer with an enabled Internet connection" on Nov. 3.

Both would be violations of the 18 conditions an Ontario court judge ordered on Jan. 26 following an RCMP investigation into threatening and pro-ISIL comments Gonyou-McLean had made.

He was to appear in court on Thursday.
Fear-mongering much
?

During an interview with Nebraska Senator Deb Fischer, a Republican, Tur suggested Trump would take a page from Russian President Vladimir Putin's playbook and start targeting journalists for death.
I don't remember people caring when Putin made journalists magically disappear before.
Oh,
this truth
is awfully inconvenient:
A high-level whistleblower has told this newspaper that America's National Oceanic and Atmospheric Administration (NOAA) breached its own rules on scientific integrity when it published the sensational but flawed report, aimed at making the maximum possible impact on world leaders including Barack Obama and David Cameron at the UN climate conference in Paris in 2015.




The report claimed that the 'pause' or 'slowdown' in global warming in the period since 1998 – revealed by UN scientists in 2013 – never existed, and that world temperatures had been rising faster than scientists expected. Launched by NOAA with a public relations fanfare, it was splashed across the world's media, and cited repeatedly by politicians and policy makers.




But the whistleblower, Dr John Bates, a top NOAA scientist with an impeccable reputation, has shown The Mail on Sunday irrefutable evidence that the paper was based on misleading, 'unverified' data.




It was never subjected to NOAA's rigorous internal evaluation process – which Dr Bates devised.
His vehement objections to the publication of the faulty data were overridden by his NOAA superiors in what he describes as a 'blatant attempt to intensify the impact' of what became known as the Pausebuster paper.
Photos of the former Soviet Union offer a glimpse into life under Stalinism
:
Long after their father had died, the family of former U.S. Army Major Martin Manhoff invited Seattle-based historian Douglas Smith to take a look at some photos. Manhoff had been posted to the U.S. embassy in the Soviet Union from 1952 to 1954, and he had shot some colour photos while there.

In boxes that had lain almost untouched for 50 years, Smith was soon gazing at a treasure trove of rare candid images from one of the most closed societies in human history.

Smith is now looking for a permanent home to house the collection. With his permission, the National Post presents a small selection of the Manhoff archive below.
Personally, I think Canada's song should have been "Take Off" but that's just me:
(
Paws up
)