On this fine November evening...
As of the first of this month, residents of Ontario have
a new beer tax
and
their hydro rates have gone up
:
Hydro rates went up again on Sunday, the second hike this year, resulting in an extra $4.42 to the average monthly electricity bill for a household that uses about 800 kw/h per month.

Another rate hike is expected at the beginning of the new year.

As of November 1st, the price of electricity during during peak-hours was boosted 8.7 per cent. Between 7 a.m. and 11 a.m. and from 5 p.m. to 7 p.m. – will rise by 1.4 cents to 17.5 cents a kilowatt hour.

The mid-peak price from 11 a.m. to 5 p.m. will rise by 0.6 cents to 12.8 cents a kw/h, and the off-peak rate from 7 p.m. to 7 a.m. and all day weekends and holidays jumps 0.3 cents to 8.3 cents a kwh, less than half the on-peak price.

The hike is expected to raise residential and business hydro bills by about 3.4 per cent annually.
With existing taxes and moderate energy use, a family of four can be expected to pay anywhere from one-hundred and seventy to two hundred dollars a month.
If it makes one feel better,
the government of Ontario has reached a deal with CUPE support workers
(
after threatening the only thing they care about
).
It's unclear if the revenue from beer or hydro will be used to
bribe
them.
Thank your nearest Liberal voter.
Speaking of bleeding money
:
Money is flooding out of Canada at the fastest pace in the developed world as the nation's decade-long oil boom comes to an end and little else looks ready to take the industry's place as an economic driver.
Let's look a little deeper:
crude production from Libya and Saudi Arabia rose last month
. In fact,
Saudi Arabia has been flooding the market with diesel and fuel it has refined domestically
in efforts
to squeeze out US shale producers and other rivals
. The Keystone Pipeline is good and dead thanks to
Obama
and his backer,
Tom Steyer
, and
one should not expect Justin Trudeau to resurrect it
. How can anyone expect the economy to thrive under someone who thinks
budgets balance themselves
,
who wants to run deficits
and
wants carbon taxes
?
But PM-Elect Trulander isn't the only wrench in the works. Despite low oil prices, the NDP government could have weathered that storm but with its unfriendly policies toward the oil industry,
it has instead tanked the Albertan economy
.
Why invest in Canada anymore?
Also:
this
can only happen in Vancouver:
Vancouver councillors will vote this week on whether to adopt an ambitious plan to quit fossil fuels by mid-century.




The Renewable City Strategy will commit the West Coast city to derive 100 per cent of its energy from renewable sources before 2050. It will also commit Vancouver to cutting greenhouse gas emissions to 80 per cent below 2007 levels in the same timeframe.



"It's an ambitious but achievable plan certainly," says Malcolm Shield, the city's climate policy manager.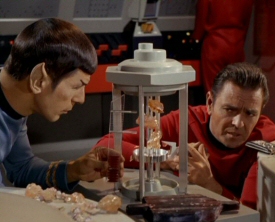 Dilithium crystals must have been invented.
(
Merci beaucoup
)
If one is going to cram 25,000 undocumented "refugees" into Canada
,
one simply can't have any pesky laws get in the way
:

Pressure is building on the new Liberal government to go well beyond revamping the Conservative anti-terrorism bill to rethinking a whole raft of Stephen Harper security measures and policies.

The Liberals have promised to rewrite what they call problematic elements of Bill C-51, the omnibus security legislation ushered in by the Conservatives.



The Trudeau government has also committed to creating a special committee of parliamentarians to keep an eye on national security operations.
(Sidebar: and who might those be?)
The 338 MPs of the 42nd Parliament will have the opportunity this week to formally adopt new powers — the question is, will they view the changes as in their political interest?




Already, the NDP is signalling that it likely won't support all or any of the new provisions in the Parliament of Canada Act, which originated in a Private Member's Bill by Conservative MP Michael Chong.



The Liberals are only just beginning to consider the implications. One high level source suggested many inside the party don't see the need to bind themselves by the provisions.
In other news,
ISIS-supporting douchebag does not want his movements limited
:
A Winnipeg man's lawyer is in court fighting RCMP attempts to limit his freedom due to his open support of the terrorist organization ISIS.




Although Aaron Driver is not accused of any crime, the Mounties are seeking to have his current bail conditions extended for a longer term, based on the suspicion that he might help or engage in terrorist activities.

Defence lawyer Leonard Tailleur told the court on Monday the restrictions amount to punishment, even though Driver has never been charged.

"This is criminal right down the line," Tailleur told reporters outside the courthouse after the hearing.
"Every provision's intended to make a statement of the state from a criminal standpoint on an individual that a charge that's used as a veil — they're not charged with anything but at the same time, he sits in custody. he waits, he's under these GPS devices. This is nonsensical to say it's not criminal or quasi-criminal at the least."

Federal prosecutor Ian Mahon said the restrictions are "not punitive" but reasonable for public safety.
A judge will decide if the restrictions are unconstitutional.
An incident that caused the deaths of two hundred and twenty-four people is believed to have been the result of "
some kind of impact
":
A Russian airline says it is "impossible" that a technical fault or pilot error caused its jet to break up, killing 224 people.




Managers from Kogalymavia, which operated the Metrojet flight, said only "some kind of impact" could have caused the plane to start falling apart in mid-air as it flew over Egypt.



But the head of the Russian Federal Aviation Agency warned it was premature to comment on the possible cause of the crash, saying investigators simply do not have enough data to reach a conclusion.
The Vatican (its own nation-state, one might add)
has arrested two people for leaking documents
:
Two members of a commission Pope Francis set up to study reforms, including a high-ranking Holy See official, have been arrested on suspicion of leaking confidential documents, the Vatican said on Monday.

It was one of the biggest internal scandals to hit Francis' papacy so far and was reminiscent of the "Vatileaks" furor that preceded the resignation of former Pope Benedict in 2013.



Spanish Monsignor Lucio Angel Vallejo Balda, number two at the Vatican's Prefecture for Economic Affairs, and Italian laywoman Francesca Chaouqui, a public relations expert, were arrested over the weekend, a Vatican statement said.
This morning, CBS announced that producer Alex Kurtzman—who helped reboot the Star Trek film series with 2009's Star Trek and 2013's Star Trek Into Darkness—will reimagine the classic sci-fi TV show as a brand-new series for CBS All Access, the television network's digital subscription VOD and streaming channel.
4. NOVEMBER 3: SANDWICH DAY

The birthday of John Montague, the 4th Earl of Sandwich, is as good a day as any to do what you normally do—eat a sandwich.