There's always room for more...
The logistics of Trudeau's whacky election promise is finally sinking in
:
An estimated 2,700 Syrian refugees are expected to arrive in B.C. by the end of the year and it's likely more of them will settle in Surrey than any other municipality in the province.




"The city has a history of welcoming refugees and my understanding is nearly 30 percent of refugees that come to British Columbia end up settling in Surrey," says Councillor Judy Villeneuve.

That means roughly 800 Syrians could end up making Surrey their home, if past trends are any indication.

"There's a reason for that. The housing in Surrey is less expensive than Vancouver, Richmond or Burnaby," says Villeneuve.

The new federal government is expected to reveal details of its plan to bring 25,000 Syrian refugees to Canada, after today's cabinet meeting in Ottawa.



But organizations that help immigrants and refugees integrate into the community, such as Surrey-based Umoja Compassion Society, say their budgets are already stretched thin.
Wasn't I saying
?
Also: who? Try
military-aged men
,
possibly would-be jihadis
.
THAT'S who
:
Somewhere right now, in a refugee camp in Amman or a rental apartment in Beirut or on a street in Istanbul, sits a Syrian hoping to be among the 25,000 people resettled to Canada, possibly by the end of the year.

United Nations staff working with the Canadian government to figure out who will be on the planes or ships dispatched to the region in the coming weeks say they are trying to keep expectations realistic.
(
Sidebar
: this wasn't realistic from the start.)
"Rumours are already going in the refugee populations that there's a large program, that Canadians are coming," said Furio De Angelis, the Canadian representative of the UN High Commissioner for Refugees.

"We have to explain, present it as it is, an extraordinary effort but not everyone is eligible."

The UN refugee agency, tasked with overseeing what's been called the greatest refugee crisis since the Second World War — is actually very specific when it comes to selecting people for resettlement.
Their cases are assessed against a number of categories, including whether they're in immediate physical danger, are survivors of violence or torture, have medical needs or are a woman, child or adolescent at risk.
(
Sidebar
: ahem -
Most victimized in Syria? Young Christian women
;
Christian Girl Raped 15 Times By Syrian Rebels, Killed
;
Iraqi Christians are raped, murdered and driven from their homes – and the West is silent; "...
Trudeau says the PMO was making sure it could take political advantage of those families that were being accepted, something he calls "
disgusting
." He says a Liberal government would "absolutely not" prioritize religious and ethnic minorities.")
And who is PM Trulander bringing in again?
The new defense minister believes Canadians should not fear ISIS
:
Canada's new defence minister, Harjit Sajjan, says the country must contribute to the defeat of ISIS, but he rejected the idea that Canadians should be afraid of the jihadist organization.




"ISIS is a threat, no doubt about that. Should we fear it? No. The Canadian population should have full confidence in all the security services to keep us safe."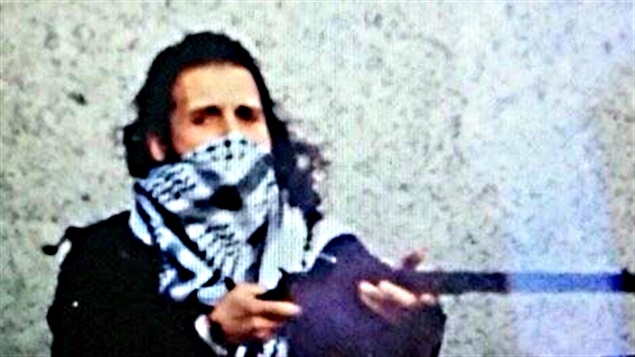 You know what you're doing, Sajjan.
Says the guy who wants to run deficits
:
The new Trudeau government is suggesting it may have to make adjustments to fulfil its budgetary election vows after the Conservatives left only a few fiscal scraps behind.

The Liberals had pledged to keep budget deficits at no more than $10 billion a year over the next three years and still balance the books before the next election.



However, a report this week by the federal budget watchdog warned that grimmer economic conditions could drive the country into deeper deficits starting next year.
For Stephen Harper, weeks of buffeting bad news was washed away by a report tallying the final budget bottom line for the last fiscal year: a surprise $1.9 billion surplus.
But I thought there was peace in our time
!
The nuclear deal reached between world powers and Iran could lead to better relations between Tehran and Washington if the United States apologized for past behavior, Iranian President Hassan Rouhani was quoted as saying on Thursday.
Oh, he'll damn well get it, too
.
If he is so concerned, why did it take him four days to respond
?
President Barack Obama said the U.S. was taking "very seriously" a deadly attack in Jordan on Monday, and American officials said two of those killed in the attack were U.S. government employees.



Details about the incident at a police compound remained murky, with U.S. officials still working to determine what happened and how many were killed. Obama said the attacker was wearing a military uniform and killed two or three Americans, although the State Department put the figure at two.
Life sentence upheld for South Korean captain of sunken ferry
:
South Korea's top court on Thursday upheld a life sentence for the captain of a ferry that sank last year, killing more than 300 people, most of them teenagers on a school trip.

The Supreme Court upheld a lower court that sentenced Lee Joon-seok, 70, to life imprisonment for charges that included homicide, the court said in a statement. The court ruled that Lee committed homicide by "wilful negligence," concluding he fled his ship without giving an evacuation order, although, as captain, he is required by law to take measures to save his passengers.

The court also upheld prison terms of 18 months to 12 years for 14 other crew members who faced similar charges of negligence and passenger abandonment, but weren't found guilty of homicide or avoided such charges because they were subject to Lee's orders.



A total of 304 people died when the ferry Sewol sank off South Korea's southwest coast in April 2014 in one of the country's deadliest maritime disasters. Most of the victims were from a single high school.
Not going to happen
:
One of Canada's largest churches said on Thursday it wants new Prime Minister Justin Trudeau to bring attention to the case of its pastor detained in North Korea when he meets with Asian leaders next week in Manila.
Oh, they're always in tears
!
A lesbian couple travelling with their daughter have accused an airline of "blatant homophobia and discrimination" after they were asked to move seats so a husband and wife could sit together. ...
Qantas has since apologised, explaining that on that particular flight they were "faced with two separate groups of customers asking to switch seats to sit together, including an elderly couple."
This kind of thing just doesn't register in the First World.
And now,
a rare genome found in an Incan child mummy
:
The boy was only 7 years old when he died more than 500 years ago, chosen for his beauty and health to be sacrificed in an Incan ritual known as capacocha, in which children were ritualistically killed to mark an important occasion, prevent a natural disaster, or to exert imperial power and control over the then-expanding Incan empire (1438–1533). In 1985, a group of mountaineers discovered his well-preserved mummy more than 17,000 feet up at the edge of the Aconcagua Mountain in Mendoza, Argentina. It was wrapped in different textiles and surrounded by six statuettes. His hair nearly reached his shoulders, and he wore a necklace.

Now scientists have sequenced the child's genome, and they've discovered that he was part of a rare group of people never before identified genetically. Their findings were published today in the journal Nature.