This time,
it's for the trannies
:
Transgender Canadians and human-rights champions cheered Tuesday as the Liberal government introduced legislation that would make it against the law to discriminate on the basis of gender identity or expression.



The legislation would, if passed, make it illegal under the Canadian Human Rights Act to prevent someone from getting a job or to discriminate in the workplace on the basis of the gender they identify with or outwardly express.




It would also update the Criminal Code to extend hate speech laws to include gender identity and expression.




Criminal laws would also be updated to make it a hate crime when someone is targeted because of their gender identity or gender expression, meaning judges would have to consider it as an aggravating factor in deciding what sentence to impose.
Censorship is exactly what this is. Whether one wishes to tell crude jokes at the sexual alphabet soup's expense or merely question why society must cater to a sub-culture's figment of their imagination, any word that comes from one's mouth to every keystroke is an offense that could be publishable by fine or worse.
Accept or else!
What a great way to impose one's will on the public. A iron fist garbed with a neon-pink, sequinned evening glove.
Of course it is under the guise of being anti-discriminatory. Good intentions are a perfect smokescreen for agendas.
Cue the infantile arguments of all varieties.
This
is discriminatory: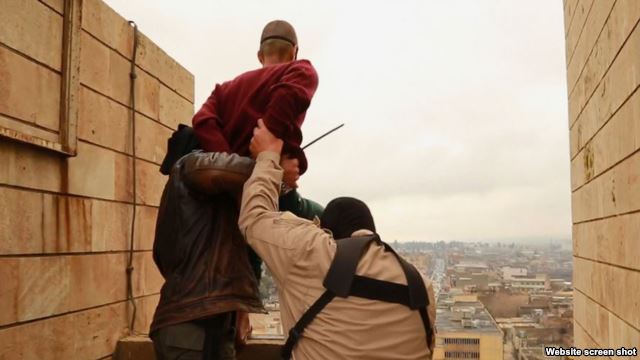 When will someone do something about that?