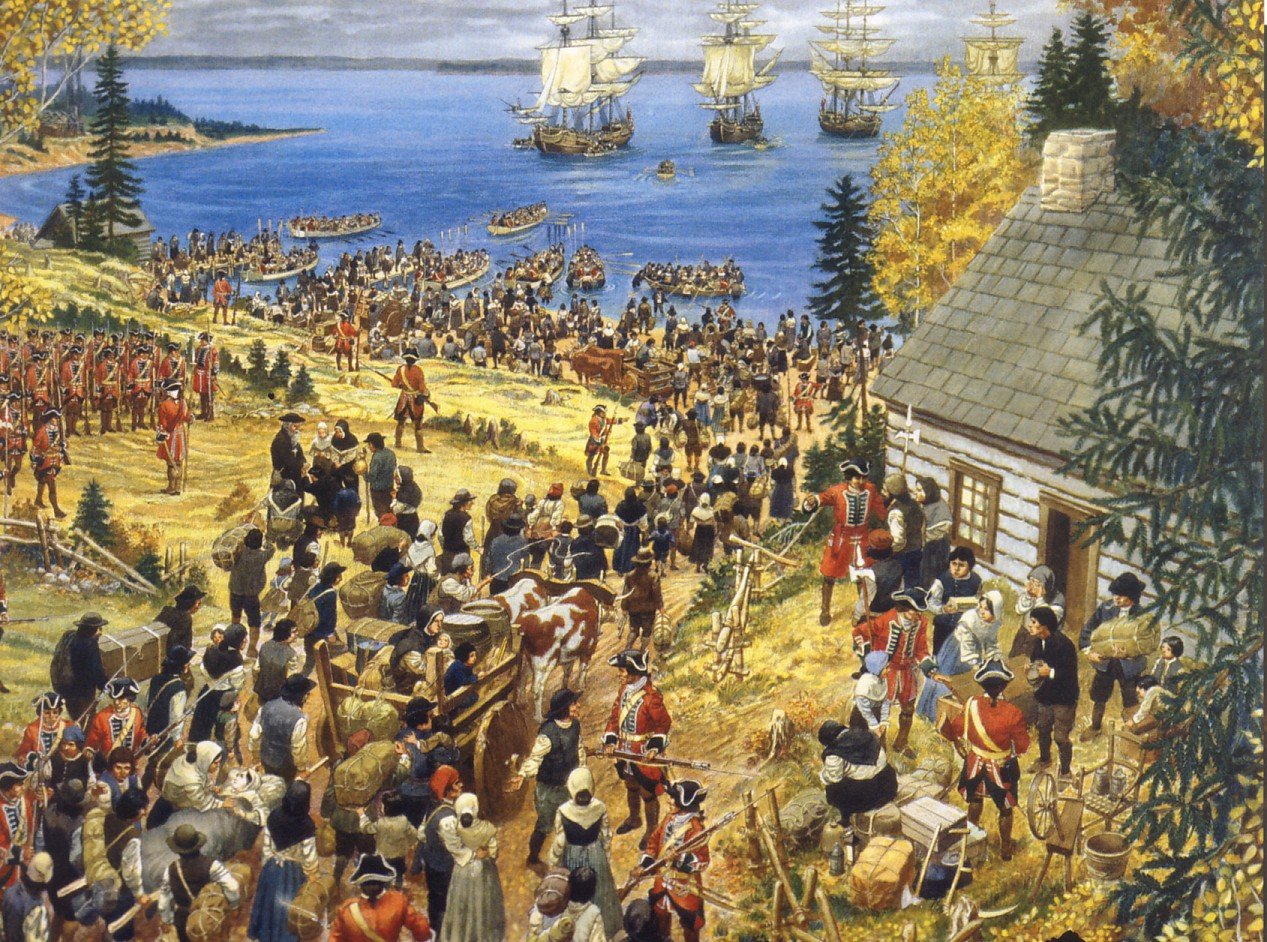 The expulsion of the Acadians
, agrarian colonists who weathered the storms of indifferent French interests, Mikmaq tribes and the expanding British forces, stands as one of the most shameful events in early Canadian history. Forced to leave in bitter weather with none of their possessions and having had their homes destroyed so that they could not return,
the Acadians
marched eastward or headed south (where they would eventually settle in Louisiana) or were interned in France, a country as foreign to them as any other.
Afterward, their plight became something of a romantic testament of unfairness instead of what happens in the course of cold conquest.