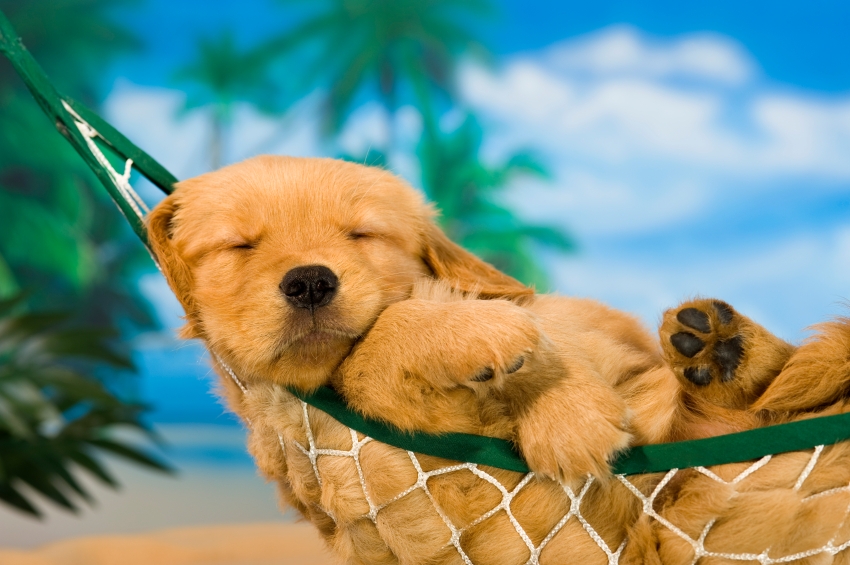 Aaaahhh, the first day of summer ...
A Canadian has been charged with attempted murder at a Michigan airport
:
A police officer was stabbed in the neck at the Flint airport by a man with a knife Wednesday in what authorities are investigating as a possible act of terrorism.

The suspect was immediately taken into custody, and federal prosecutors hours later announced the Canadian man was charged with committing violence at an airport. They identified him as Amor Ftouhi of Quebec.

The criminal complaint says Ftouhi stabbed Lt. Jeff Neville with a large knife and declared "Allahu akbar," the Arabic phrase for "God is great." The FBI, which is leading the investigation, said Ftouhi said something similar to "you have killed people in Syria, Iraq, and Afghanistan, and we are all going to die."
Oh, this unmotivated man could have shouted anything. "Hello, snackbars!", "Yellow fast cars!", or even "Aloha,
Admiral Ackbar
!".
Now, let us move on and say nothing more about
this bizarre cover-up
or its implications for Canada and
its pro-Islamist government
.
Senators defied Trudeau.
Oh, the audacity
!
The Senate voted Tuesday to delete a so-called escalator tax on booze from the federal government's budget, defying Prime Minister Justin Trudeau's insistence that only the elected House of Commons has authority over budgetary matters.



Senators voted 46-32 late Tuesday to accept the report of the Senate's national finance committee, which earlier in the day passed a series of amendments aimed at removing the government's plan to increase the federal excise tax on beer, wine and spirits automatically by the rate of inflation each year.
That ham throws tantrums but he runs nothing.
And he knows it
.
Also
:
Canada will not publicly complain about agriculture trade irritants with the United States, ahead of North American trade negotiations, Canadian Agriculture Minister Lawrence MacAulay said on Wednesday.


"We have to wait to see how the table is set, and then we'll deal with the issues that are on the table," MacAulay said on a conference call from Georgia, where he was meeting with U.S. and Mexican officials. "...We're just waiting and seeing."
Read: having been whipped, Canada will play nicely.
And -
scrap the damn thing
! It won't be more palatable in the fall:
Conservative senators are pulling out all the stops to prevent the lyrics of the national anthem from being changed before Canada Day. ...
The latest procedural antics, through which some senators have made transparent their hopes to delay as much as possible a bill they don't like, come as lawmakers were trying to wrap up business before heading home for the summer.
Ingrates still complain
:
The federal government is renaming Ottawa's Langevin Block building in response to calls from indigenous leaders, but one of the MPs who asked for the change says the new name isn't good enough.

The building, which sits across from Parliament Hill and houses the Prime Minister's Office, was originally named for Hector-Louis Langevin, one of the Fathers of Confederation and an architect of the residential school system.

On Wednesday, National Aboriginal Day, Prime Minister Justin Trudeau announced that the building will be renamed the Office of the Prime Minister and Privy Council.

Romeo Saganash, the NDP's indigenous affairs critic, spoke in Cree to raise the issue with the prime minister in the House of Commons after his announcement.

"The prime minister wants to change the name of the building that houses his office. But did he consult with the Algonquin people? Or did he at least consult with the Penoshway family?" he said in a translation provided to the National Post by the NDP.
(
Sidebar
:
as of 2011, there were only 83,475 Cree speakers in Canada spread over four provinces
.
Fifty-seven-point-eight percent of the total population of this country speaks English
. Much of the globe uses English as the operational language.
Why Mr. Saganash thinks this should or can change
eludes me.)
Nepotism? In Canada? You don't say!
The CBC hired an external investigator to probe two top television executives after receiving complaints that at least 13 contracts were handed to production companies owned by their spouses. Although the investigator found no breaches of the public broadcaster's conflict of interest policy, the legal counsel for one anonymous complainant said the findings are "inconsistent with the facts" and the contracts present the appearance of conflict of interest.
The province of Manitoba has decided to back doctors who opt out of killing people
:
The Manitoba government says it will not force faith-based hospitals to provide medical assistance in dying.



The comment comes in response to a controversy over the reversal of a decision by the St. Boniface Hospital's board of directors on the issue.




As a faith-based institution, St. Boniface doesn't as a rule provide medical assistance in dying, but the board voted in late May to amend that policy to allow it to happen on site under "rare circumstances."




The Catholic Health Corporation of Manitoba then ordered a review of the decision after adding 10 new directors to the board, and the amendment was overturned.




That means the hospital will provide assessments for patients seeking doctor-assisted deaths but will transfer patients to a different facility to go through with the procedure.
(Sidebar: I don't know why they didn't just wash their hands of this completely.)
I find it passing strange that physicians bent on practicing only the primary tenets of their noble profession — whether it is facilitating healthy pregnancies and deliveries, or healing illnesses and mitigating suffering — should endure "shunning" within their professional organization merely for holding to the originalist criterion of their vocation.
I find it passing strange that we eliminate the weaker members of society just because we can.
Want to raise your company's profits? All you have to do is put a woman on your board of directors. Why? Data show that companies with women on their boards earn significantly higher rates of return in the stock market. ...




Looking at those numbers you might be tempted to hypothesize that female-influenced companies do better in down years, while in bull-market years the men run ahead of the bulls, reflecting the influence of their testosterone, their straight-aheadness, their urge to please their mothers, etc., etc. Please resist this temptation. If economics teaches anything, it is that there are myriad influences on how individual firms do. Teasing out systematically causal factors calls for the most sophisticated and skeptical econometric methods.
It has, perhaps, never occurred to the Democrats that when one throws money about and hopes that unsuitable (read: dislikeable, inexperienced or just plain @$$holes) candidates will garner votes simply by breathing and throwing the name "Trump" around,
one is setting up one's self for failure
:
The buzz in Washington surrounding the race for Georgia's 6th Congressional District was all bad for the last couple of weeks. People had been bad-mouthing the Republican candidate, Karen Handel; insulting the Republican National Committee's competence; and dismissing any notion that Republicans could pull through to defeat the energized "resistance." But the ashen, sour and dejected faces on CNN Tuesday night, following Democratic candidate Jon Ossoff's defeat, made the last 10 days of Republicans' worry and anxiety worthwhile. By any measure, the victory proves the Republican political machine is alive and working well.

Heading into Tuesday, Democrats were prepared to bask in their self-righteous glory and proclaim an outright victory in the wake of President Trump's political decline. They wanted to claim a successful referendum on the Trump administration and the president's "America First" policies. But with Handel comfortably pulling through to claim her seat, Democrats are left with nothing to show for their tens of millions of dollars and full court press.

If anything, this race proves Republicans have no reason to be defensive as a result of Obamacare's demise. It shows Republicans have nothing to hide from in the age of Trump. And it signifies that nothing about the current faux-scandal-ridden environment has produced a downdraft for Republicans.

Democrats thought they were going to walk away from Tuesday's race victorious, but they have yet to produce a viable person-to-person message for their candidates to work with. They still don't have an economic message for voters who want something more than the liberal call for more welfare. And they have no legitimate response to the national call for a shift away from the status quo.