An earthquake in New Zealand has killed two people
:
A powerful earthquake and series of aftershocks shook New Zealand early on Monday, killing at least two people and prompting a tsunami warning that sent thousands fleeing to higher ground.



Emergency response teams were dispatched by helicopter to the region at the epicenter of the 7.8 magnitude quake, some 91 km (57 miles) north-northeast of Christchurch in the South Island, amid reports of injuries and collapsed buildings.
Fifty people have been killed in a bombing claimed by ISIS
:
The death toll from a bomb blast at a Sufi shrine in southwest Pakistan has risen to 50 people with more than 100 wounded, officials said.



The Islamic State group claimed responsibility for the suicide attack Saturday at the shrine of Sufi saint Shah Bilal Noorani in the southwestern province of Baluchistan.




Abdur Rasool, an official at the province's Home Ministry, said rescuers were transporting the wounded to hospitals and the dead to local morgues, but were struggling in the difficult mountainous terrain, some 350 kilometres (217 miles) south of the provincial capital, Quetta.




The blast targeted worshippers as they were in the throes of their devotional "dhamal" dance, and the courtyard at the time was packed with families, women and children.




The Islamic State group's statement on the IS-affiliated Aamaq news agency said the suicide attack had targeted "Shiites." The shrine is frequented by both Pakistan's Sunni Muslim majority and Shiite minority. IS considers all Shiite Muslims heretics.
ISIS being ISIS
:
Twenty or so people were examining a litter-strewn field, scattered with dead bodies.

This stomach-turning spot, at the far end of campus, was used as a place of execution by the self-described Islamic State.




On the surface of this hardscrabble lot there were 20 or 25 bodies - and limbs and skulls and bits of clothing poked through the ground.




A forensics officer from Baghdad turned up and he looked troubled at what he had seen.




"I am sorry, I feel terrible to tell you this, but some bodies have been mutilated and some have been beheaded. A number of corpses have been eaten by animals as well," said Mohammed al Tamin. ...




On Friday the United Nations Human Rights office confirmed the existence of a mass grave in Hammam al Alil, containing "at least 100 people".




But Mr al Jobbori told me there were more than 300 buried at the site we stood on - and there were other places on campus where corpses have been left, he said.
In Justin's favourite country
:


**
Two years ago, Sunny Guo, a then 47-year-old Chinese housewife, came alone to America to start a new life, one free of religious persecution. She was fleeing repeated detention and torture by the Chinese Communist Party in its attempt to break her will so she would give up her faith. Through it all, Guo never wavered in her belief in Falun Gong, a traditional meditation practice.

"For the rest of the world, people know that what you believe is your personal right. But for the Chinese Communist Party, it's not. They want Chinese people to believe in them, not believe in God," Guo said.

"I believe in truthfulness, compassion, and forbearance. I think it is a wonderful concept for people living in the world. I want to be that kind of person."

When Guo reflects on the hundreds of thousands of Falun Gong practitioners in China who are detained in jails, tortured in many different ways, and even become so-called donors for forced organ harvesting, she thinks, "I can't sit at home; I can't enjoy the free world. I want to shout to people, 'Come on, stop the persecution; stop this for yourself.'"
The blame game in progress
:
Hillary Clinton blamed the renewed FBI inquiry into her State Department email system for blunting her momentum in the presidential election and the closure of that inquiry two days before Election Day for energizing voters for Donald Trump.
But it was never her "
deplorable
" fault.
Right.
Also
:
We cannot leave this campaign without a reference to its most tiresome phrase — the glass ceiling. Post-election analysis from the feminist camps is caught between trauma and tragedy that the patriarchy has won again, that the last glass ceiling remains unshattered. This is, of course, pure nonsense.

For many, many years, countries far less progressive than the United States have been led by capable women. India, Israel, Ireland, Germany, Britain and many others have proudly elected female leaders. British prime minister Margaret Thatcher has been a role model for girls and women for over half a century now.

Clinton's defeat should not be taken as proof of a glass ceiling in American politics. The only "ceiling" she met with was the one that bars a really dreadful candidate from beating a slightly less dreadful one.
It wasn't misogyny that caused Clinton's downfall; it was all the needless baggage that she and her husband were dragging around. Clinton was not a stand-in for all women. Instead, her defeat should be viewed as a signal of how difficult it is for a woman who is the wife of an ex-president to become president herself.
**
The Mommy-why-do-you-look-so-sad piece and its companion ran in the Canadian paper on Remembrance Day.

Is it churlish to point out that in those days, 18-year-olds were fighting a war and dying in unspeakable numbers in Europe, not crying on the shoulders of paid soothers about an election result?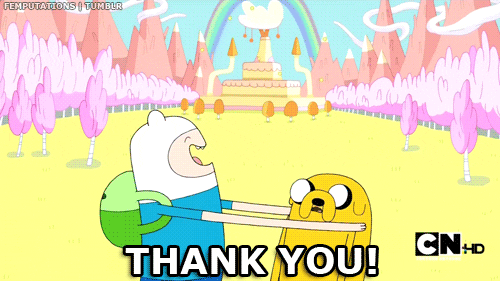 Thank you
.
Donald Trump won because
the average voter got tired of the political fertiliser that spewed from the orifices of delusional crybabies
.
So, keep it up,
Mr. Obhrai
. Maybe Canadians will get tired of you:
Deepak Obhrai, MP for Calgary Forest Lawn, said the backlash started after he opposed fellow federal Conservative leadership candidate Kellie Leitch's policy proposal to screen refugees, immigrants and visitors to Canada.

"These things are expected," Obhrai said. "But the danger here is tapping into a population of people who fear change — presumably, they want to go back to the old days."
If that's the case, perhaps one should warn
the Syrians
and
the Mexicans
, particularly that Trudeau will financially ruin Canada
the way his dad did
.
Sunny ways and all that.
I'm pretty sure Trump doesn't care about you or your backers, Justin:
Obama willingly shared centre stage with Trudeau. Trump is a one-man band and one-man brand, his ego such that he has long regarded himself as the only superstar. It is unlikely he will allow anyone to hog his limelight, especially a young leader whose shtick consists mostly of being cool, socially and culturally sensitive and so 21st century.
The writer of this article should be pointing at Obama and Trudeau a little more.
People have actually counted the times Obama has mentioned himself in speeches
and
how many selfies Trudeau has
.
Trump has the ego?
Perhaps, but with PM Hair-Boy, he is in good company.
As long as Ontarians vote for the Liberals, they will have hydro bills so high that not even their grandchildren could pay them off:
The month before Ontario's Liberal government announced a rebate on electricity bills, internal polling suggested that a whopping 94 per cent of residents were eager for price relief.

Polling commissioned by the government and obtained by The Canadian Press through a freedom-of-information request shows steadily increasing concern among Ontarians about their hydro rates in the months ahead of the Liberals' pledge to take eight per cent off bills.
And now,
a baby hippo and a baby rhino find friendship with each other
: